The name Bad Dragon is synonymous with extra large, fantasy dildos. But did you know, dildos aren't the only thing Bad Dragon has to offer? Currently, they feature 68 different model dildos, 23 masturbators, 6 wearables/sheaths, 5 packers, 5 lil' vibes, and 4 lil' squirts. You can even get 5 novelty teenie weenies for $20! Today, we'll be sharing our Bad Dragon reviews with everything you need to know before purchasing from the brand.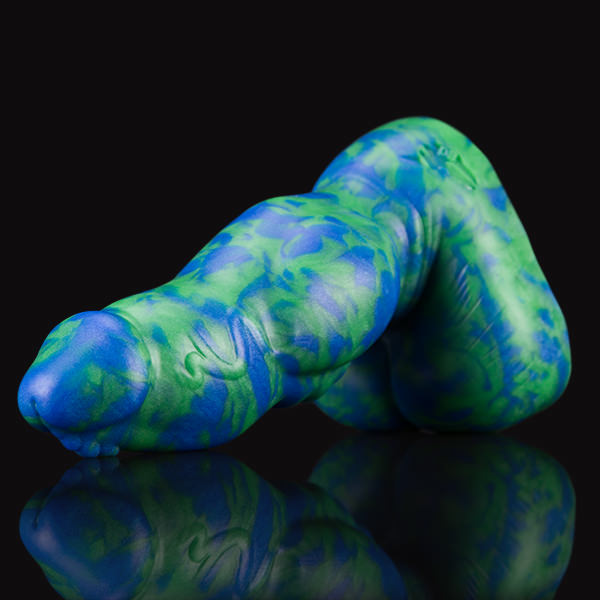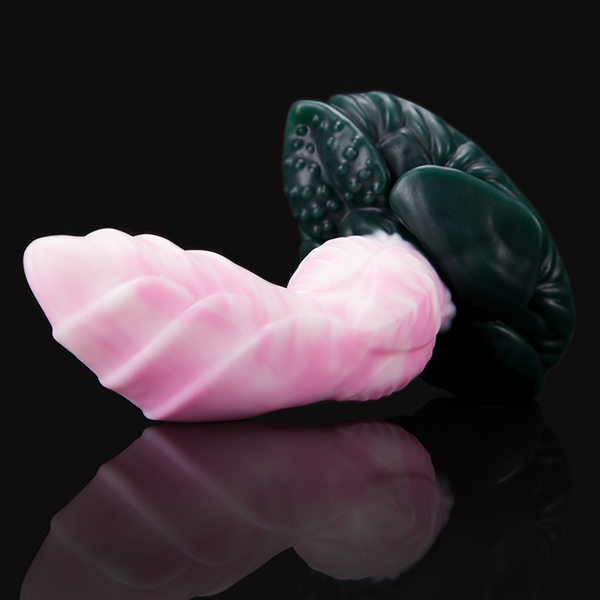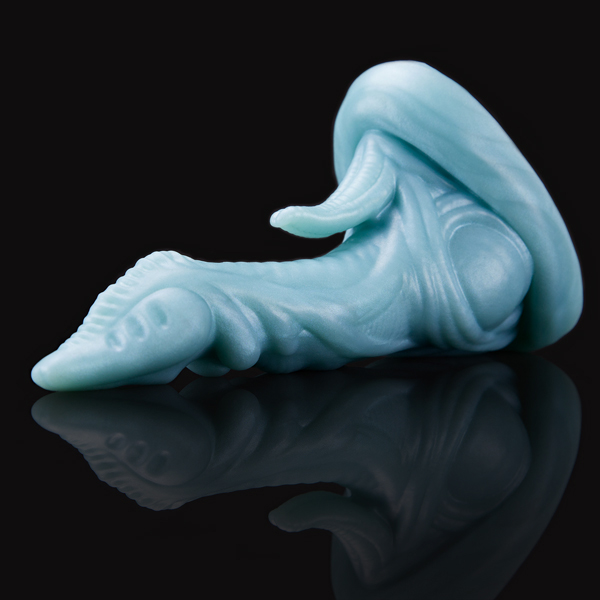 Who is Bad Dragon?
"Bad Dragon was born out of a strong desire for a greater selection of fantasy toys to be made available to everyone. Bad Dragon's main mission is to do their part in 'making fantasies real' for individuals who want to indulge in their fantasies a little deeper."
The company was founded in June 2008 out of a shared love of all things fantasy. At the time there was a very poor selection of fantasy-themed toys available, and so the focus of enthusiasm and talent went towards filling that niche.
Bad Dragon is unique in offering extensive customization of its products; every toy is available in a choice of colors and firmnesses as well as custom color options- something which is not offered anywhere else in the adult industry.
In addition, Bad Dragon offers an option on some models that allows for the toy to shoot out Cumlube, Bad Dragon's own personal lubricant.
What Sets Bad Dragon Toys Apart?
Bad Dragon sells some of the most dynamic designs, but that's just the beginning of the story. Every Bad Dragon dildo and masturbator is hand-poured and shipped from the USA with the highest quality US-made, platinum-cured, body-safe silicones available.
Hand pouring allows them to customize every aspect of your toy, including custom colors and firmness options, and unique styles like fades, marbles, coatings, glow-in-the-dark colors, metallics, pearlescents, and more.
Not only do they have fantastical shapes and sizes, they also offer more 'human' like dildos for those who aren't quite ready for super fantasy.
Most importantly, their toys are body safe and with proper care, very durable.
Firmness
According to Bad Dragon, they generally recommend starting with Firm for smaller toys, and Medium or Soft for their larger offerings. There are a few reasons for this. When you're dealing with a very large toy, you may find insertion a lot more difficult if it's too hard. Especially if you're considering using your new Bad Dragon for anal.
Bad Dragon offers a variety of different toy models in different firmnesses (or hardnesses) to accommodate a wide variety of tastes and preferences. They do offer a Sample Set, which are discs of silicone created in their differing varieties of firmness. They recommend you play with these discs, fold them on themselves, squeeze, etc. so you can get an idea of what each level feels like. You can also twist them, pull on them, and feel the texture of the logo.
One thing that surprised me, considering I know the silicone on silicone myth is generally not true, is that their products react poorly to silicone lubricants and other silicone toys. This is good to know up front, as their toys are quite pricey, and I would likely cry if one melted.
They offer Soft, Medium, and Firm as solid firmness options on their dildos. Choosing one of these options means that the entire toy will be cast in a single uniform firmness.
Comparing Firmness Options:
Soft (sometimes referred to as "3 firmness") is the most yielding firmness they have available for dildos. It compresses and bends very easily. Some models such as Chance will have difficulty remaining upright on their own in this firmness.
Medium (sometimes referred to as "5 firmness") is the middle ground of their firmness options. It's somewhat more difficult to compress than 3 firmness, but does not bend as much on its own. Some models will still have difficulty standing on their own (due to top-heaviness) but most are more stable than in Soft firmness.
Firm (sometimes referred to as "8 firmness") is the hardest firmness that they have available. It is difficult to compress; it springs back to its original shape very quickly when bent and released. In general, it is very unyielding.
They also offer two other options called split firmness. This means that the shaft of the toy is cast in one single uniform firmness, but the base is cast in a different single uniform firmness. Check the toy's description to see if this is available.
For more information, view their firmness guide.
What About the Dildos?
There are 68 different models to choose from, but that doesn't mean they're going to be available. One of the downsides to being one of the most popular fantasy toy companies around is, they're not always offering custom options.
According to many Bad Dragon reviews, this happens pretty often. This can be highly disappointing when you've had your eye on a particular model, and have to wait possibly months to get it.
One way around this is to choose a dildo that's already in stock. You won't be able to customize it, however, and will have to take it as it comes.
Bad Dragon opens custom orders approximately once per month, and they don't remain open long. So if you're really wanting a particular model, be sure to subscribe to their newsletter or follow them on social media so you never miss a drop.
Bad Dragon Prices
For the quality you receive, the price is appropriate. However, they may be out of range for some people, especially if you choose the larger sized toys. As of today, it appears prices begin around $55 and go up to $100+, with more added if you choose different options.
Adding a cum tube, split firmness, etc. all add to the price.
The Bottom Line
To sum up our Bad Dragon review, this adult store is a great place for very high-quality, unique fantasy dildos. However, their custom orders aren't available all the time and they tend to be out of stock. There are also plenty of fantasy alternatives out there that are available a bit faster than one you could get from Bad Dragon.