The go-to condom for most people is whatever they find at the drugstore. But some of us have a latex allergy (or sensitivity), so finding non-latex condoms is important.
Non latex is just as it implies, it's a synthetic rubber that's made out of polyurethane, lambskin, or polyisoprene. The principal difference is that the properties that create an allergic latex reaction or sensitivity aren't in these synthetic materials, making them safe for anyone with a latex sensitivity or latex allergy.
It is important to note that these non-latex condoms are often simply superior to latex condoms. And they are a great option whether or not you (or your partner) have a latex sensitivity. Unfortunately, they tend to be more expensive as well.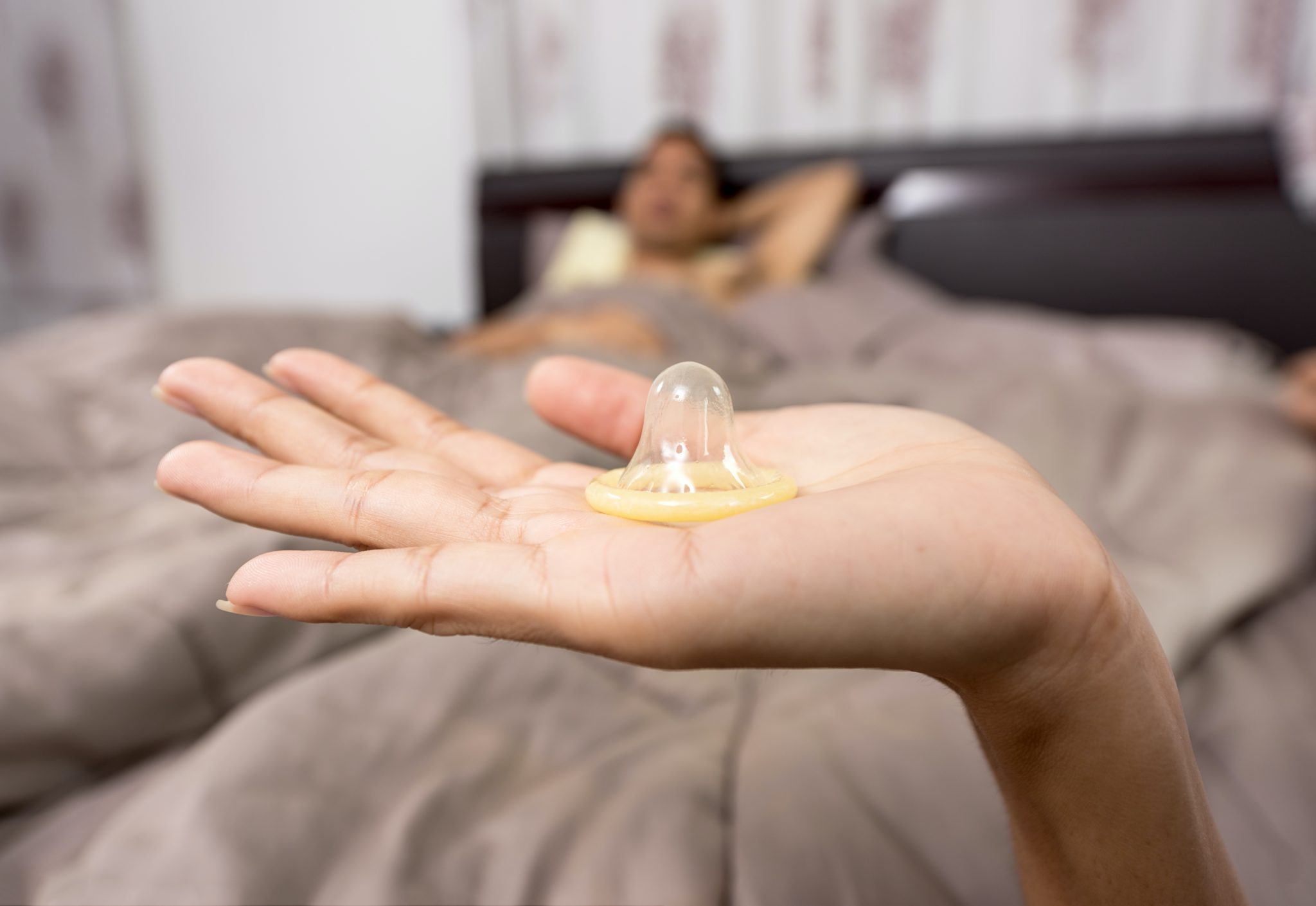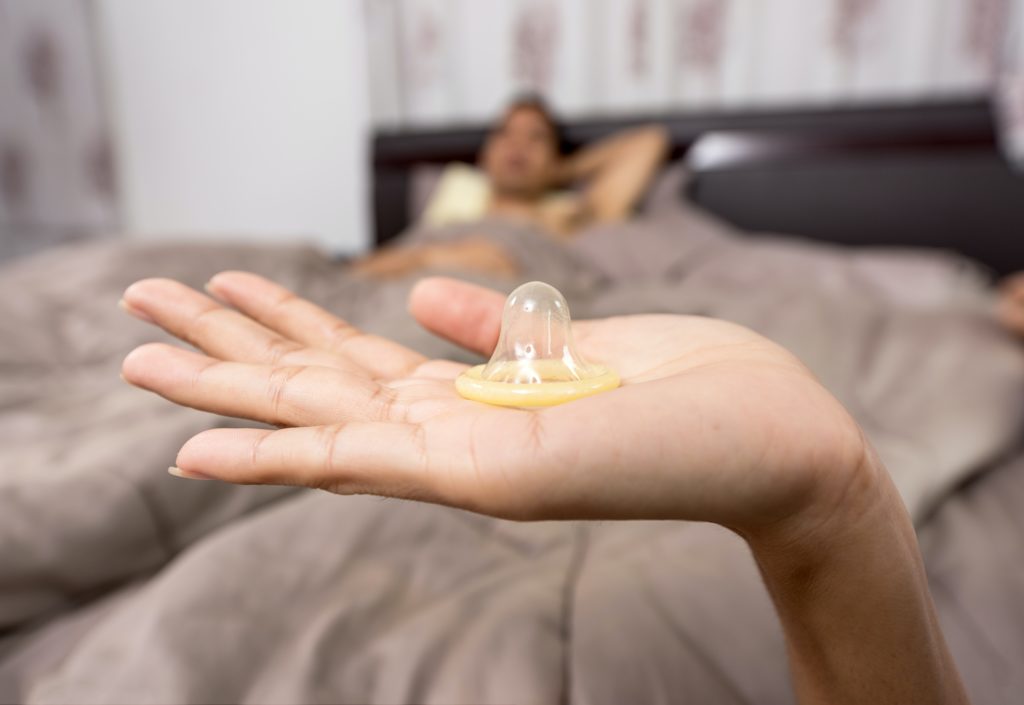 6 Best Non-Latex Condoms
This is the first premium condom made from polyisoprene – a scientifically formulated non-latex material that delivers ultimate sensitivity.
Polyisoprene provides a softer, more natural feel than latex, combining the strength of latex with the sensitivity of a thinner condom. While it's ideal for people with latex allergies or latex sensitivity, many couples prefer them to latex condoms altogether. Combine that with a long lasting, ultra silky lubricant and you're sure to be in for a smooth ride. Best suited for: Medium/Standard fit.
They also have Large sizes.
When shopping for latex free condoms, many people don't even think to consider purchasing female condoms, even though they're a great option for both partners. Made of a strong, thin and flexible nitrile sheath, it has a flexible inner ring for easy insertion and is absolutely latex-free.
A sexy note: nitrile is a heat sensitive material that warms up and adheres to the vaginal walls during sex, leading to a more natural, pleasurable feeling for both partners. The FC2 is also a fantastic option for men who have difficulty maintaining an erection when using condoms. All in all it is a great condom to have in any woman's sexy arsenal. Best suited for: Couples, regardless of penis size.
Made of crystal clear, odor free medical-grade polyurethane, the TROJAN Supra (now renamed Supra Bare-Skin Non-Latex) are ultra thin and strong, making them an excellent option if you or your partner has a latex sensitivity or allergy and want both heightened feeling and sensitivity. They are very smooth, classic in shape and able to transmit body heat well. Best suited for: Medium/Standard fit
A natural skin condom. Many couples swear by these condoms due to the ultra-enhanced sensitivity, durability, and size of the condom, as well as being latex-free. However, please note, because they are made of lamb intestine, they have a smell that may take getting used to and are not vegan-friendly. They're ideal for the monogamous couple, as while they prevent pregnancy – they will not protect you from HIV or other STIs. Best suited for: Larger fit, although will work for all sizes
How to pick a non latex condom?
Here, size matters first and personal preference comes second. Latex sensitivities are serious and they can obviously affect both partners. But, if you're wearing the wrong size condom, you can end up with slippage, breakage, chafing, or an unwanted STI/STD or pregnancy. Get measured or measure your partner so you know what to buy.
Once you know the size, purchasing condoms becomes significantly easier because, as you'll find, not all purveyors offer both your size and the condom you like. And there's nothing worse than taking a quick trip to the store and having to settle for a subpar condom. Get the ones you need early so you're ready when the moment arrives. In this equation, you will never be disappointed in being prepared.
Second in this little formula comes options.
If you're looking for a condom company more committed to the needs of latex sensitive clients, Lifestyles SKYN and Unique condoms are superior. Further, the Unique brand has been the customer favorite go to condom (non latex option) for years. The Unique condom range is also available in snug, standard and large fit.
We'll be sharing the best non latex condoms in more detail a few paragraphs below.
What lube can I use with non latex condoms?
With non latex condoms, it's best to use water based or silicone based lubricant.
Both work well, but there are some fundamental differences. Water based lubes are soluble in water so they're super easy to clean up. However, it does often require reapplying for the best affect.
Silicone lubes are the slickest lubes and work well in any water situation like a hot tub or the swimming pool. With this kind of lube, one application is usually enough.A little thought to the sexual situations you get into goes a long way here. If you want to have sex in the shower, for example, silicone lube is for you.
Are polyurethane condoms as effective as latex?
Yes, all condoms have the same success rate which, according to Planned Parenthood, is 98% effective at preventing pregnancy.
Where people run into issues is with user error and buying the wrong size. If it's too small, it will break. If it's too big, it can slip off. And if you don't wear a condom consistently it cannot protect you and your partner.
The Bottom Line
When it comes to latex allergies and sensitivities you want to make sure you're prepared. Having the right condom on hand can literally make the difference between having safe sex and missing out altogether.