So, you've never experienced the unique sensations that pussy pumping has to offer? Well, you're in for a treat.
When it comes to pussy pumping, the suction is bound to have you on the climactic brink within moments. The sensation is intense and is spread across the whole area. This suction alone is likely to make you orgasm, possibly more than once. Trust us, it'll blow you away!
What Is a Pussy Pump?
A pussy pump is a device that's placed over the entire pussy, including the clitoris and outer lips. The device is connected to a pump, which, when pressed, will cause the device to create suction.
As the device is pumped, the suction becomes stronger. This draws blood to the pussy and makes feelings more intense!
Why Use a Pussy Pump?
Other than the fact that it feels amazing?
Increased sensitivity magnifies pleasure
Can help you orgasm if you find it difficult
No need to use during sex (which means you can avoid awkward positioning due to sex toys)
Some types vibrate or have ticklers to get you off
Remember the time that guy complained your vagina was too tight? No? Well, that's because it never happened. A salacious side effect of pussy pumping is a much tighter hole, and you know what that means? Greater gratification for both you and your playmate!
Increased sensitivity is always high on our list of priorities. Pumping up your pussy before engaging in any type of sex play guarantees to make it all the more intense.
How Does Pussy Pumping Feel?
When you first put the pussy pump on and start pumping, it will feel incredible. Your clit will harden and swell, which will lead to it feeling tingly. This might be enough for you, so you can stop pumping there and just enjoy the feeling.
If you continue pumping, the sensation will get more intense. It will still feel good, but there will be a point where it may begin to feel uncomfortable around the perineum and vaginal entrance. Don't pump too hard!
This also depends on the pump you get. There are vibrating pumps or even pumps that have ticklers to provide even more pleasure, and these can easily get you off.
However you choose to play once the pump comes off is up to you, but be sure to make the most of that increased sensitivity.
Pumping with a partner also adds an element of control and power exchange to your play when your partner is in control of the pump. This can be a real thrill for the pair of you. For this type of play, it is vital that you trust each other implicitly, and it is a good way to demonstrate the fact.
When it comes to more extreme BDSM play, pussy pumps are often used to cause controlled pain. Never give up on superior satisfaction; now do as you're told!
It'll be all eyes on those luscious lips… and no, we're not talking about the ones on your face, people! That look of a pumped up pussy may very well become one of your favorite sights.
So, why not give your lady parts the love they deserve and prepare for a decidedly pretty poontang? We all know that size matters, though there are still those few that try to deny it. For those that like all things large, using a pussy pump certainly won't disappoint. So, when it comes to kissable lips, you'll soon see what we mean!
How to Use a Pussy Pump (Safely)
Practicing safe pumping doesn't make you a pussy, it makes you salaciously sensible! Indeed, safety is paramount however you choose to play. So, be sure to take our advice to ensure it's all gain and no pain!
Firstly, opt for a pump that comes with a cylinder that matches (or closely matches) your measurements. Using one that is too small can lead to discomfort or injury, and no-one wants that!
It's important to take things slowly; you'll feel a pull from the suction initially and the unique sensations may take a little getting used to, but they certainly shouldn't cause continued discomfort or pain.
Always release the bulb slowly, as doing so quickly could lead to pain rather than pleasure. So, remember, squeeze quickly, but release slowly.
To ensure things go smoothly, water-based lube is a must. Not only to reduce any chance of chafing or pinching, but also to create the optimum seal to deliver those sizable benefits that you desperately crave. Pussy pumping may also lead to some dryness, which is yet another reason to make sure you're sufficiently 'wet' before getting started.
Before your pussy's warped workout, warm up properly! What better excuse to engage in a little foreplay with your partner or, if you're playing alone, be a little more hands-on with pleasing your pussy?
It's important to encourage blood flow to the area so that it is not such a shock when you start pumping. Don't overdo it, over-pumping can lead to injury – don't try to run before you can walk!
Finally, if you're playing with a partner, discuss boundaries and even a safeword beforehand; particularly if you're experimenting with a pussy pump as part of your BDSM scene. Monitor reactions and take things slowly.
How to Pick the Correct Pump Size
When it comes to pussy pumps, size matters!
Using a pumping cylinder that is not the correct size can lead to discomfort, disappointment and could even cause pain or injury. As such, it is vital that you measure yourself prior to purchasing your pussy pump!
To do this, simply take a soft tape measure and run it from just above the top of your clitoral shaft (the start of the fatty part of the pubic mound) down to your perineum. We also recommend that you measure the width from one side of the bikini line to the other.
Now, it is unlikely that you will find a cylinder that matches your exact measurements, but try to pick one that closely resembles them!
Feeling pretty pumped and ready to experience it from a much more literal point of view? Well, prepare your pussy, because things are about to get interesting:
Shave or wax your bikini line– this ensures to optimum seal for maximum gains
Lie on the back with legs spread wide for easy access
If the pussy is still difficult to reach, place a pillow under the lower back
Apply water-based lube to the edges of the cylinder to create the best seal & ensure comfort
Make sure the quick-release valve is closed prior to pumping
Align the top of the cup with the clitoral shaft and the lower part to the perineum
With one hand on the cup, gently squeeze and then release
If the cup moves at all, reset and press again to ensure the seal is effective
Once you're confident the pump is working correctly, ENJOY!
Open the release valve when you're ready for your session to end
Once your seal is created, there is no longer a need to hold the cup; it will stay in place all by itself. Keep pumping until the skin is pressed against the pump chamber and you can pump no more!
We recommend releasing suction every now and then, as it feels great and increases intensity when the suction is reintroduced. It will also enable you to play for longer.
It's important to note, the swelling is temporary and won't last for more than an hour or two. Your pussy will have completely returned to normal by the next day!
Once you become a more experienced pumper, you may wish to take greater advantage of that heightened sensitivity that comes with it. Indeed, why end your play when you finish pumping? Every single sensation is that MUCH more intense, so you can pleasure or punish as you see fit!
Best Pussy Pumps of 2020
Now that we've explained the details, let's get into the exciting part – purchasing your new pussy pump! If you don't have one already, we'll be breaking down the best pussy pumps on the market (and why).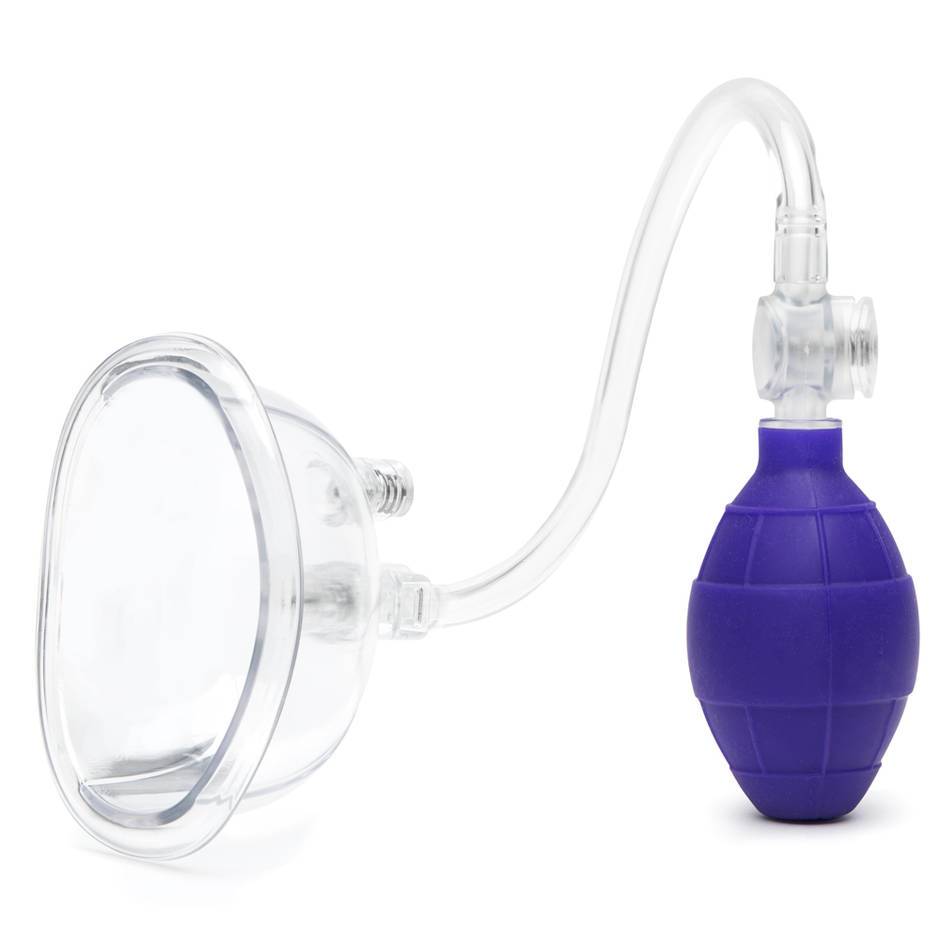 Best Beginner Pussy Pump
If you're just starting out, there's no reason to buy an expensive toy with 20 extra functions. This basic pussy pump is affordable and perfect for beginners.
---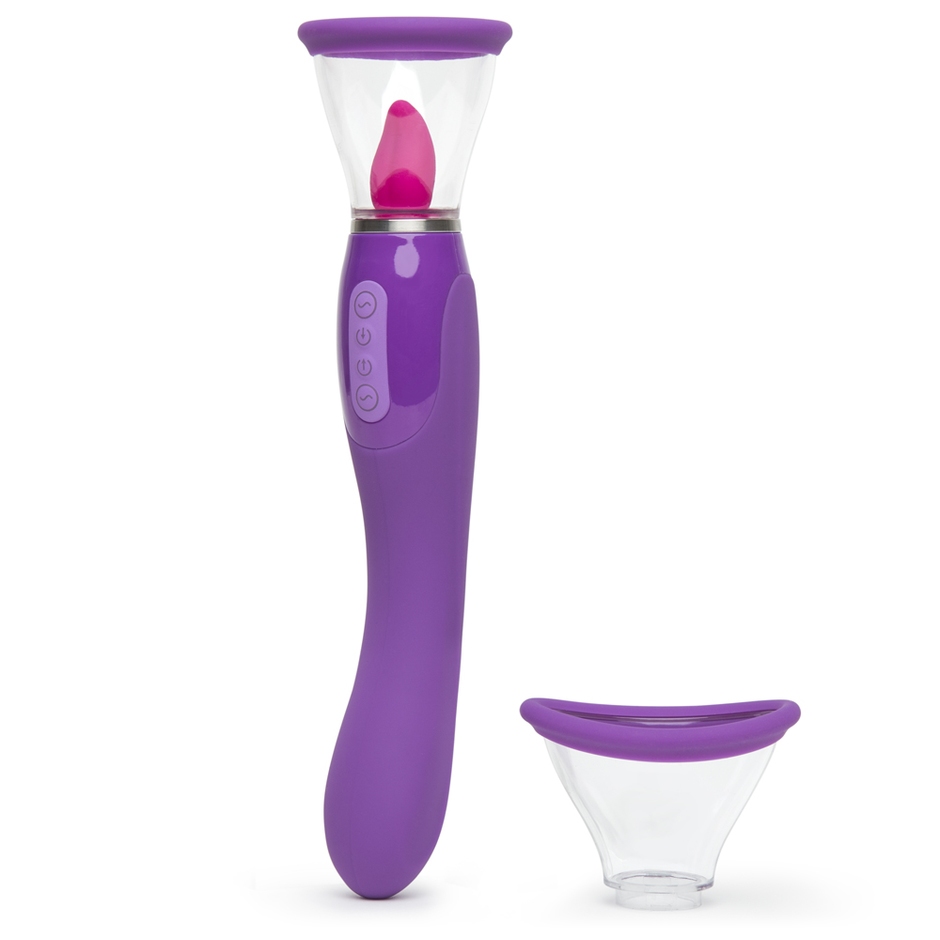 Best Pussy Pump to Make You Cum
If you want a pump that will take you from start to finish, you've found your toy. Although a little spendy, it's a revolutionary sex toy that lasts forever. It aims to replicate a tongue and does a pretty amazing job.
Plus, the handle can also be used as a vibrating dildo if you want something a little different. What doesn't this toy do?
---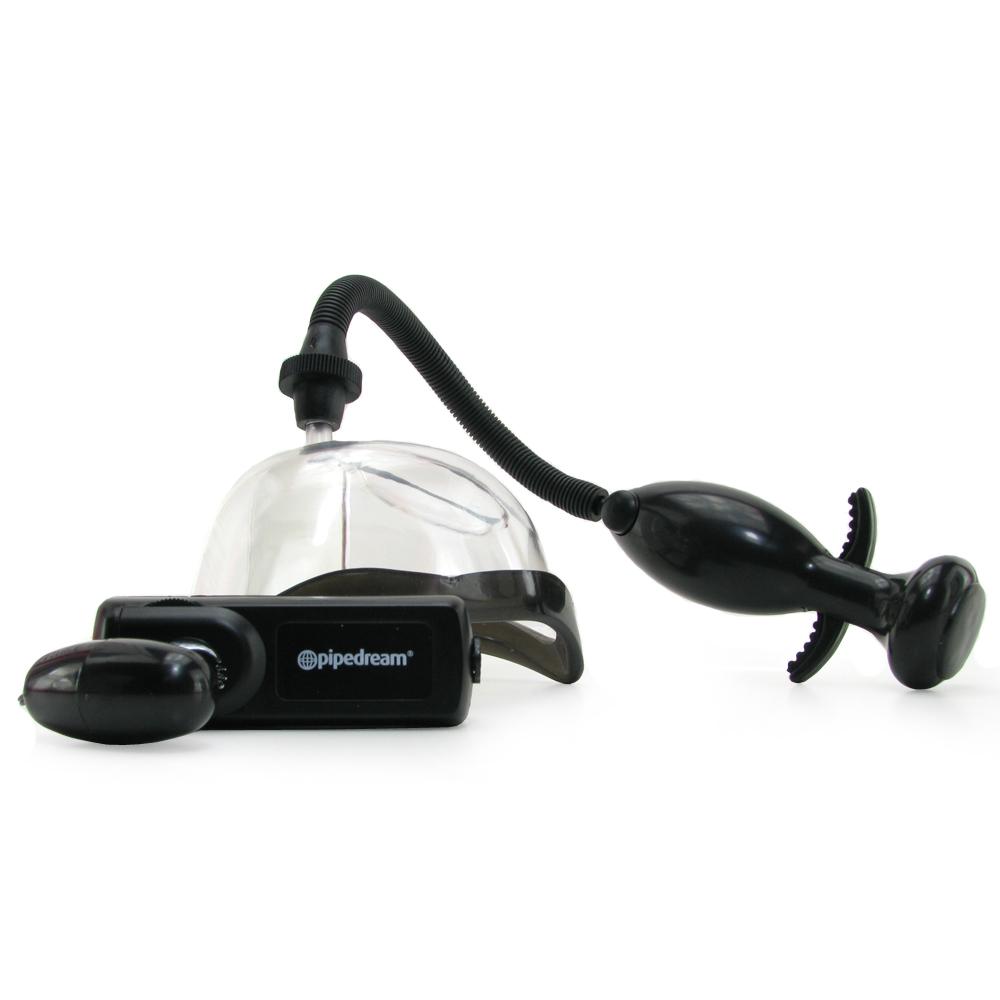 Best Mid-Range Pussy Pump
If you want something a little more advanced, but not as expensive as the previous option, check out this bad boy.
It's inexpensive with the addition of a multi-speed bullet vibe to take you to the edge (or over the edge).
The Bottom Line
Vibrators and dildos have made a name for themselves in the sex toy industry. But, less conventional sex toys — like pussy pumps — can be used in the bedroom with incredible, mind-blowing results.
The vaginal pump is an underrated sex toy with a lot to offer. It's not only easy to use and relatively inexpensive, but the sensations it creates are beyond comprehension.
And best of all, this sex toy can be used before intercourse for amazing results during sex. This means you don't have to worry about weird positioning or being too focused on the sex toy to get lost in the moment.