From suspension to cock and ball bondage, there are so many types of bondage out to try out if you're into this kink! One of our personal favorites is breast bondage, which we will be talking about in great detail.
When properly done, breast bondage is sexy for anyone involved. It can look very hot, it can feel amazing, and it can even fulfill a breast fetish if you or your partner has one. So, where do you start? We're going to dive into everything a beginner needs to know.
Asking Your Partner for Breast Bondage
First, communication is key. Don't just hand them a rope and tell them to tie your breasts up.
How do you tell your partner this is something you'd like to try? 
Lucky for you, this kink isn't super taboo, so you might as well straight up ask if your partner would like to try it. As long as it's done right, breast bondage is fun and is a win-win for everyone involved. As long as they have some kinkiness in them, they'll most likely be intrigued by the idea!
But, how do you start the conversation? If you're the one wanting to be tied up, you can start by showing them a picture or video of breast bondage. Let them know how sexy you think this is and that you want to try it.
If you want to tie up your partner, you can say something along the lines of "I think you would look so sexy with your breasts tied up, would you be interested in trying this out?" If they already like being tied up or other types of bondage, odds are they will be open to the idea.
Breast Bondage: How to Get Started
Once you and your partner have had the talk and decided you both are interested, you should both educate yourselves as much as possible. Watch plenty of videos and even take classes on techniques before trying them out yourself.
There may even be a rope group nearby that you can join, where professionals will be able to teach you tips and tricks. If not, try a website like FetLife. There are bound to be folks in your area who are exceptional at rope play and willing to teach you.
You could also check nearby sex stores to see if any classes are taught there. If not, there are plenty of online resources as well (we've shared a few down below).
When you do get started and try it out, you'll want to establish a safe word if you haven't already. This should be something you both won't forget and can say easily. When starting out, it's also important to regularly check in with your partner frequently.
Make sure you also have safety scissors nearby, just in case you need to cut the ropes off in a pinch. It's important to make sure you're not cutting off their circulation.
If you're ready to start, you'll need some supplies.
Rope for Breast Bondage
First off, you want to be sure the rope you choose is appropriate for bondage and is ideal for beginners.
If you're a beginner to anything bondage, you will want to stick with the more affordable ropes that aren't too rough on the skin. You can even use rope-like items laying around the house (such as scarves) to try out the basics and see if it's even something you like.
Size: When buying rope for breast bondage, the ideal (and most common) size is 1/4″ or 6mm thick. This is a great starting point as it's flexible and thin enough for beginners. When you gain experience, you may want to switch to a thicker or thinner rope.
As far as length goes, you'll typically want pieces 20–30ft long if you're looking to make harnesses. You may want 2 long pieces for harnesses, or 4 pieces of 6ft rope and 4 pieces of 9ft rope.
That said, each technique will require different lengths of rope, so do your research before buying. Make sure you also have a high-quality pair of scissors available for cutting the ropes.
Cotton is a perfect beginner rope for breast bondage.
It's affordable, soft, and strong. Plus, it holds knots very well and is very easy to cut using scissors. This is great when you're just starting out.
When buying cotton rope, you can find a ready-made cotton bondage kit online or just buy a long length of rope and cut it up yourself.
Nylon rope typically stretches a little more than cotton, so it's another great type of rope for beginners.
Scarves
If you just want to try out bondage, but don't want to spend extra cash, try using scarves you already own!
You won't be able to tie any intricate knots, but you can get the idea of how breast bondage works and see if it entices you.
Jute is more of a rough rope ideal for those who are more experienced bondage and want extra pain. If this is you, then go for it!
The best size is 4.5mm, which is perfect for digging into the skin to cause a bit of pain and leave some sexy rope marks. It can easily be found at most local hardware stores.
Jute is ideal for those who enjoy torture bondage, which involves restraining in uncomfortable positions, sometimes in suspension. It's strong enough for suspension, but make sure you're using a thicker diameter to ensure it can support their weight.
If you don't want to deal with tying your own breast bondage harnesses, you can buy some that are already made.
However, these won't have as much restriction since they're not created specifically for your body, so you'll want to learn basic ties if you want the full breast bondage experience.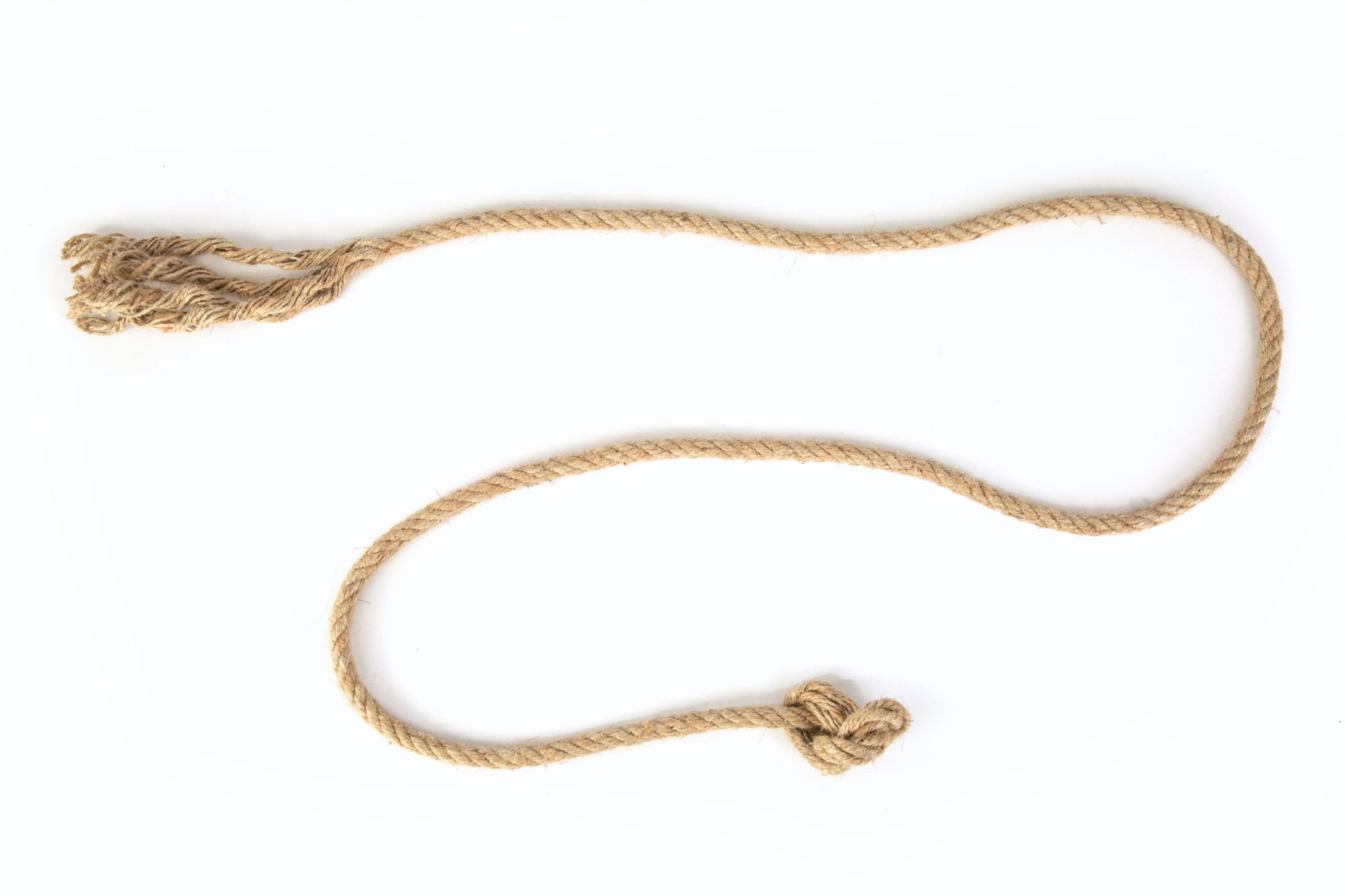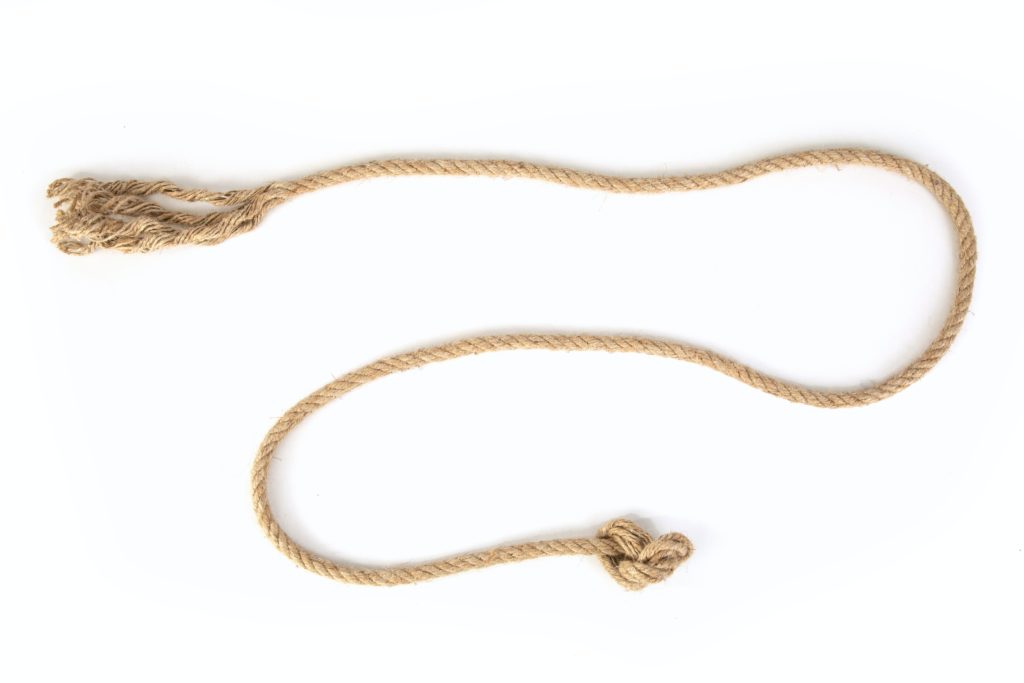 Tying Breast Bondage Knots + Harnesses
Time to get to tying.
If you're new to breast bondage (or bondage in general), it's important to do your research. You'll need to know how tight to tie and how to tie safe knots overall. 
Here are a few tips to keep in mind when tying most knots and harnesses:
Go slow when learning new techniques (to help avoid rope burn)
Don't tangle or twist your rope, layers of rope should sit on top or next to each other
Keep tension so the harness doesn't become too slack
The best option is to take a knot-tying class near you at a local sex-toy store or even a bondage group in your area. At the very least, watch some reputable tutorials online.
Here are a few examples and tutorials. Make sure to also check out the safety precautions below.
Pentagram Chest Harness
Shinju Chest Harness
Once you feel confident with simpler techniques, there are plenty of more complex ones you can try out.
Safety Precautions
When engaging in any type of kink or bondage play, being safe is your key to a great session. There's nothing worse than being worried throughout a play session about if you're going to lose circulation or be unable to get out of the ropes quickly if needed.
Here are a few safety precautions to remember:
Determine a safe word that you both can easily remember before starting
Always have safety scissors nearby to quickly remove the rope if needed
When tying, make sure to leave 2–3 fingers of space between the skin and the rope
Breasts should never become numb or become purple/blue colors
Wear more intense breast bondage for shorter periods of time
While you will notice photos of breast bondage that turn shades of purple or blue, this isn't recommended. This cuts off the circulation and can be damaging if done for long periods of time. You should also never lose feeling in your breasts.
Feeling safe with your partner is key as well. You have to feel confident that if you want to stop the scene, your partner will comply immediately. A safe word isn't safe if they don't listen!
Before entering a breast bondage scene, be sure to discuss with your partner exactly what it is you're hoping to experience. When we communicate our needs and desires, not only do we get what we want, we are giving and getting consent. Consent is sexy!
Overall, breast bondage is a fun way to enhance your sex life as long as both partners are able to communicate effectively and are willing to educate themselves on proper techniques and safety precautions before diving in. Make sure to listen to your body and stop when it tells you to stop. Have fun!