While "bondage" is the all-inclusive term for tying someone up, we can break it down into sub-categories; things like cock and ball, feet, suspension, and one of our favorites, breast bondage.
Let's be honest, breast bondage can be hot for both parties involved. First, there's the visual. The focus of breast bondage is usually on the visual appeal of a person's breasts bound in different ways—anything from tying something to the nipples or creating a breast harness out of rope. It can look very sexy to some people.
Then, there are also those who have breast fetishes. A fetish is only a fetish if someone needs it to be incorporated into the sexual play to be aroused. It's totally normal as long as all parties are consenting to the play.
Finally, it can feel good. The breasts are a significant erogenous zone. It may be a source of sexual pleasure for you and your partner.
How to Ask Your Partner for Breast Bondage
How do you tell your partner this is something you'd like to try?
Making a sexual bucket list is a great way to start. Encourage your partner to make one, too, and then swap lists. Once your partner sees breast bondage on yours, you have a platform to discuss.
You could also just straight up communicate your wants if you feel comfortable enough with your partner. If you're thinking about engaging in breast bondage with them, you should be comfortable talking to them about it.
You can say, "I've been looking at these gorgeous harnesses for breasts and I just think my body would look so amazing in one. Would you be open to trying it?" Who could say no to that?
As with all forms of kink and fetish play, take classes and watch videos on these techniques before trying it at home. Do some research, there may be a rope group in your area. If not, try a website like FetLife. There are bound to be folks in your area who are exceptional at rope play and willing to teach you.
You can also try looking online to see if there are any classes being taught at your local feminist sex-toy store. If those aren't a thing where you live, there are lots of online resources (we've shared a few down below).
When you finally do try it, regularly check in with your partner and have a safe word. This should be something you both won't forget and can say easily, like "pineapple" or "red."
Also, have a pair of safety scissors around, just in case. You want to always be making sure you're not cutting off someone's circulation.
Breast Bondage: How to Get Started
Once you and your partner have had the talk, it's time to get some supplies.
Rope Type
---
First off, you want to be sure the rope you choose is appropriate for bondage.
A great go-to rope for beginners in bondage use is cotton. It's affordable (so you won't waste money if you decide it's not your thing), plus it's super soft and strong.
Cotton also holds knots well– a little too well at times! But, it's also really easy to cut with scissors, giving you added peace of mind as you start out.
You can purchase a ready-made kit online, or, DIY! You'll need one length of 30ft rope and two 15ft ropes. And a good pair of scissors.
Bamboo silk is a popular progression choice. It's super soft with a very low tooth (friction) which makes it really easy to tie. It also feels amazing as it glides over the body.
You're unlikely to find this at your local hardware store, so try searching online. Bamboo silk is pricey, so you may want to save this for when you've determined bondage is really your thing.
For the best quality rope and extra pain, reach for a 4.5mm jute rope. It's the perfect diameter and surface coverage to dig into the skin just enough to leave those pretty rope marks…such a delicious playtime reminder!
Jute is also a good choice for those into the more torture bondage (restraining the receiver in uncomfortable positions for long periods of time, often in suspension). Jute is strong enough for suspension and the rougher texture heightens discomfort.
If you are suspending with jute, use a thicker diameter of rope to make sure it can support the receiver's weight.
You can find jute at most hardware stores.
Scarves
If you just want to try out bondage, but don't want to spend extra cash, try using scarves you already own! You won't be able to tie any intricate knots, but you can get the idea of how breast bondage works.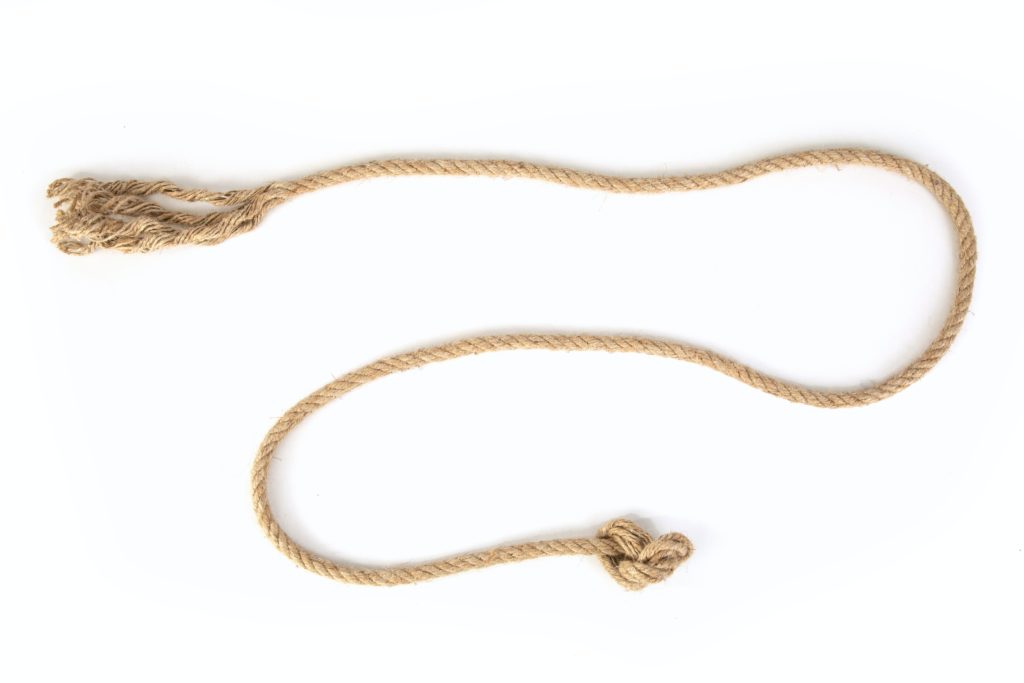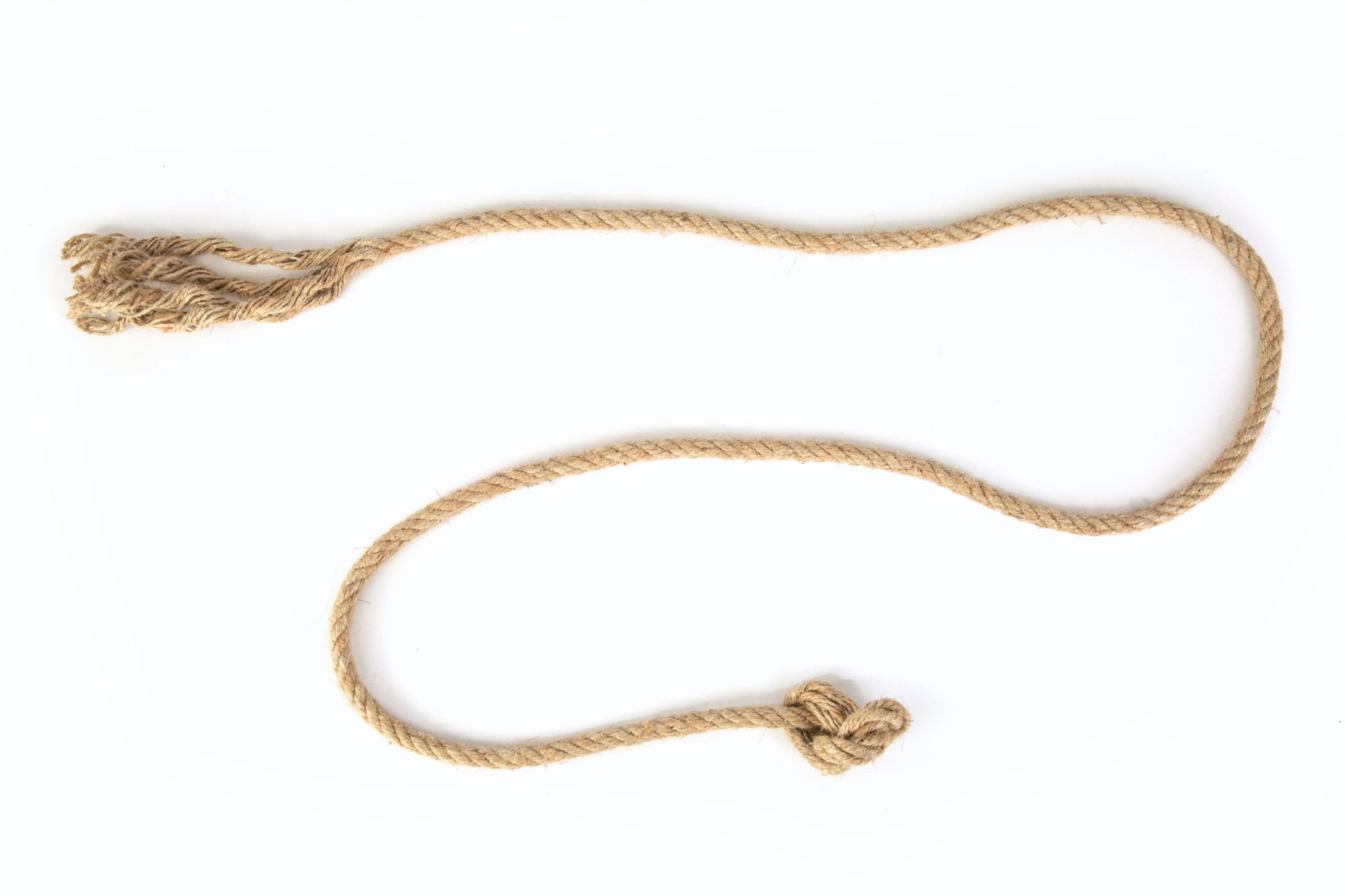 Tying Breast Bondage Knots + Harnesses
Time to get to tying. If you're new to breast bondage (or bondage in general), it's important to do your research. You'll need to know how tight to tie and how to tie safe knots overall.
The best option is to take a knot-tying class near you at a local sex-toy store or even a bondage group in your area. At the very least, watch some reputable tutorials online. Here are a few examples:
Pentagram Chest Harness
Shinju Chest Harness
Once you feel confident with these simpler techniques, there are plenty of complex ones you can try out.
Breast Bondage Safety Precautions
When engaging in any type of kink or bondage play, being safe is your key to a great session. There's nothing worse than being worried throughout a play session about if you're going to lose circulation, be unable to get out of the ropes quickly, or lose sensation (if that's not your thing).
Always have a pair of trauma shears (or safety scissors) on hand to quickly remove the rope if necessary.
Feeling safe with your partner is key as well. You have to feel confident that if you want to stop the scene, your lover will comply immediately.
While some people are into the breasts turning lovely shades of red and blue during breast bondage, this isn't highly recommended for long periods of time. You're cutting off the circulation, which is never a good idea long-term. You should also never lose feeling in your breasts.
Before entering a breast bondage scene, be sure to discuss with your partner exactly what it is you're hoping to experience. When we communicate our needs and desires, not only do we get what we want, we are giving and getting consent. Consent is sexy!
Now, who is ready for some nipple play?!