Thanks to technologies like the internet, wi-fi and Bluetooth connectivity, the 21st century has blessed us with sex toys that are changing the way we view and perform sex. Among the most high tech sex toys out there, perhaps none of them have been as big a hit as Lovense's Lush 2 vibrator. Having owned this toy for a few months, I'll be sharing an ultimate Lovense Lush 2 review of this little pink toy.
I'll admit, I didn't know what it was until I saw it in use during online cam shows a few months ago. Adult performers have been in touch with tech longer than I have! When in use, all you can see is an adorable little pink tail exiting the user's body.
It turns out a vibrator that can be controlled by someone other than the person who's wearing it is powerful enough to deliver serious sexual pleasure, and quiet enough to be used in public, is a pretty compelling concept.
But don't worry, we've done the research for you and break down everything you need to know about the Lovense Lush 2.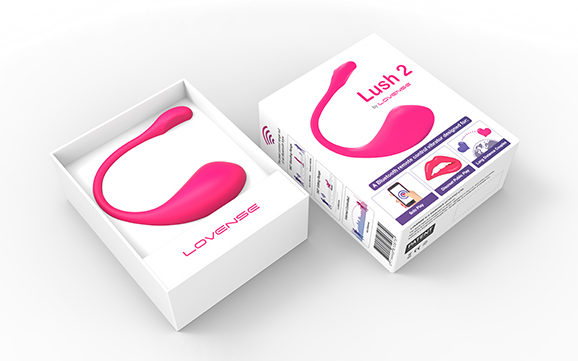 Who Is the Lovense Lush 2 For?
Anyone who wants to enjoy the pleasures of the Lush 2 should definitely purchase one for themselves. However, while you can technically use the Lush 2 in your anus, it is designed for the vagina.
Don't fret, Lush has booty specific options available, too, the Hush and the Edge.
The Lush 2 makes a great gift for your lover, whether they intend to play alone or give you control. It's also perfect for anyone who creates adult content, as control of the toy can be shared all over the world.
Specs + Details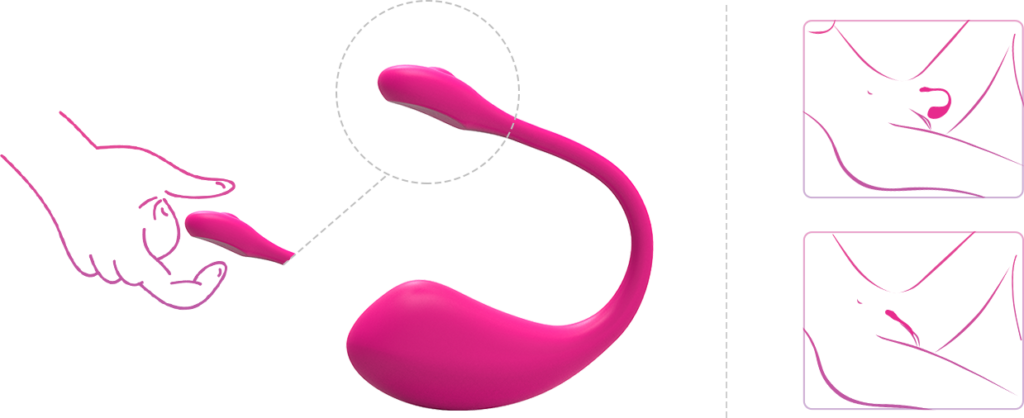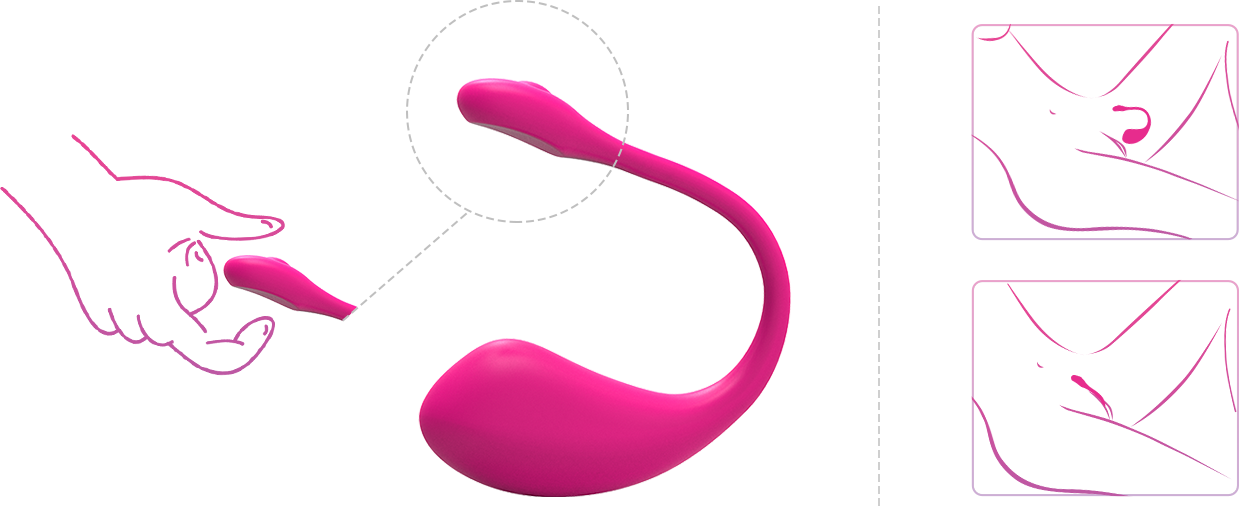 Can connect to the internet (lets other people control the toy)
Powerful motor
Waterproof
USB-rechargeable
Made from body-safe materials
Charge lasts 2.5 – 3 hours
One-year warranty when purchased directly from Lovense
Easy to use app with various modes and features
The Lush 2 is one of Lovense's many internet-connected sex toys, and likely its most successful to date. It's an internal vibrator designed to stimulate the G-spot, while its signature pink tail dangles outside the user's body.
The power button is at the tip of the tail, an improvement from the original Lush. It's through the tail that the Lush 2 communicates with other devices.
The charge lasts between 2.5 and 3 hours (in my experience and other Lovense Lush 2 reviews, the battery life lives up to this). However, for those who use it more often, it appears to only hold a charge for about 2 hours of continuous use, and decreases over time. This is expected when it comes to a rechargeable battery, more use equals wearing out the battery.
The toy comes with a one year warranty from Lovense (another reason to buy direct!), so if it stops working for any reason covered, they'll replace the item for free.
Its powerful motor makes it a fun toy by itself, but what really makes it special is what's in the tail — the connection to the internet, along with Lovense's app functionality, which lets other people control the toy — whether someone the user knows, or someone they don't.
There aren't any additional gadgets in the box, and you pair the toy to your phone (or your partner's) by downloading the app, signing up and being within range, rather than entering a specific code. If you need to connect your toy to a PC, you will have to purchase an adapter. Lovense sells them for around $15.
Don't let the simple design of the toy fool you, the Lush 2's app is relatively tricked out, and once the two are paired, you can explore all the functionalities at your disposal.
Close Range mode has the following options: Alarm (wake your partner up with a jolt!), Music (pair the vibrations to the beat of your favorite song), Remote (control the intensity of the vibrations on your phone), My Patterns (create personalized vibration patterns), and Sound (sound-activated vibrations).
Long Distance mode allows you to add, request or block other users, as well as chat with them within the app. You can also create unique 'control' links that allow them to control the toy for different lengths of time (from just a second to a full hour), and Patterns mode offers you a sampling of vibration patterns other users have created.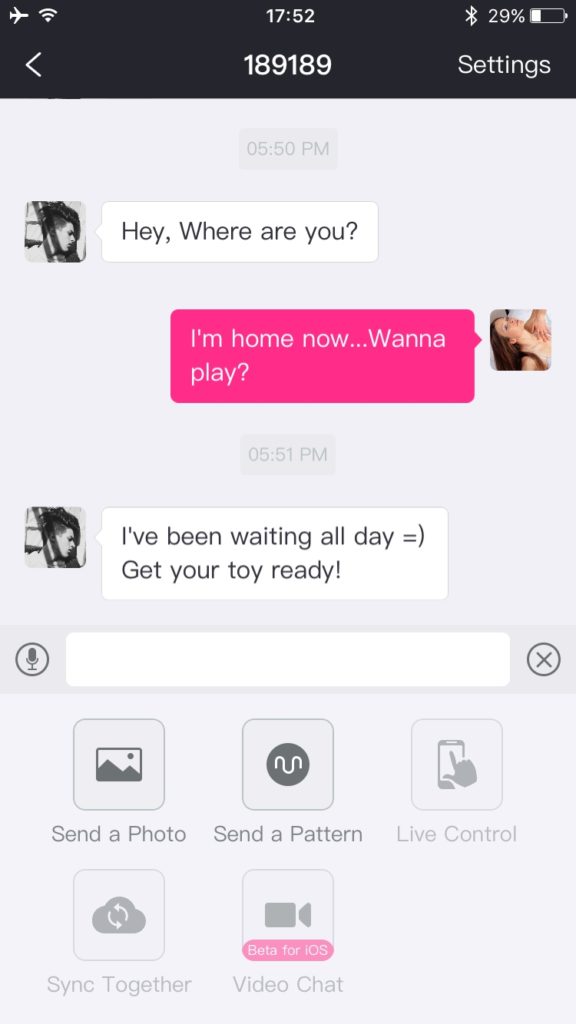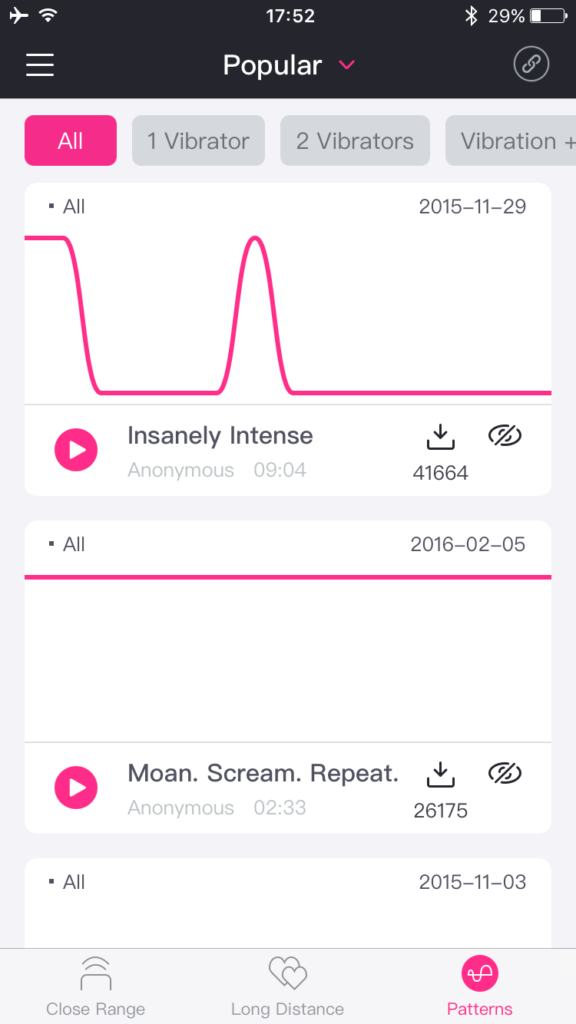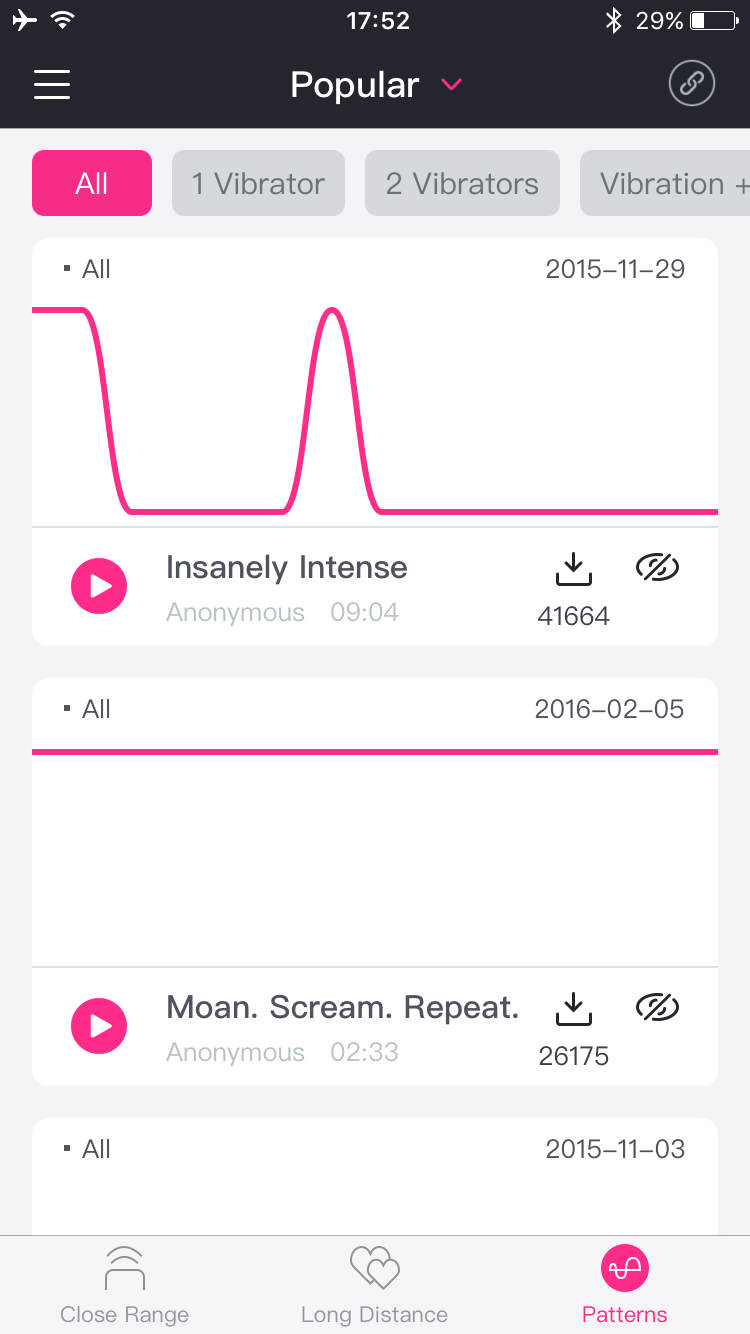 Why I Love the Lovense Lush 2
It's perfect for public play– While its powerful yet quiet motor makes it perfect for secretly pleasuring a partner in public, it's up to you and your partner to keep your moans under control! Coming in at less than 49dB, it's less audible than a whisper.
It's ideal for Dom/sub couples– Do you and your significant other have a bit of a kinky power-play situation going on? You can turn the intensity of it up by exploring the Lush 2's basic functionalities. One partner using their phone to control the other partner's pleasure from near or far, whether in public or in private, can be extremely hot.
It's great over long distances– Good news for people in long-distance relationships, people with far-away crushes and people who want strangers to be able to control their pleasure: The Long Distance function means you can let anyone in the world control the toy remotely by sending them a secret link. There's only about a one-second lag between the adjustments made in the app and the toy's vibrations, which means it's basically in real time.
It's great for cammers– If you and your partner want to make some money using your webcam to get sexual with strangers, having a Lush 2 seems like a no-brainer. Being able to send users control links means you can charge them for the ability to play with the toy's intensity for a little bit. You can do this solo, too.
The app is full of options– The toy itself might be pretty straightforward, but the app is clearly the product of a lot of work too. It's got a unique and cohesive look, with options like waking your partner up with vibrations or timing the vibrations to a sexy song.
The Drawbacks of the Lovense Lush 2
No toy is perfect, including the Lush 2.
For starters, Long Distance mode is a lot less flexible than Close Range mode — rather than being able to loop patterns, you're left with a simple up-and-down slider to increase or decrease the intensity.
The lack of clitoral stimulation also means that the toy is really just a very high-tech internal vibrator. If you want a blended orgasm, you'll have to bring something else to the table, whether oral, manual or a second toy. If that's not something you care about, then this isn't a con at all!
Also, since the toy is controlled through Internet connectivity, there's potential for it to glitch and stop working during much-needed moments. However, you can always take over and finish the job.
Some people might also consider the price a drawback (typically costs around $100 depending on sales), but it's not that bad considering the features.
The Bottom Line: Is It Worth It?
Out of all the wearable/egg vibrator options you have today, the Lovense Lush 2 is definitely one of the top (perhaps even the top). With a one year warranty, surprisingly powerful vibrations, internet connectivity, and multiple ways to control the toy, you can't go wrong.
If you're ready to purchase your very own, check out all the products available on the Lovense website.