Lovense Hush is a smooth, sexy, powerful little vibrating butt plug designed to stimulate all your anal pleasure spots. Today, we'll be sharing a Lovense Hush review with everything you need to know before investing in this toy.
What is the Lovense Hush?
The Lovense Hush is a vibrating butt plug that comes in two sizes, small and medium.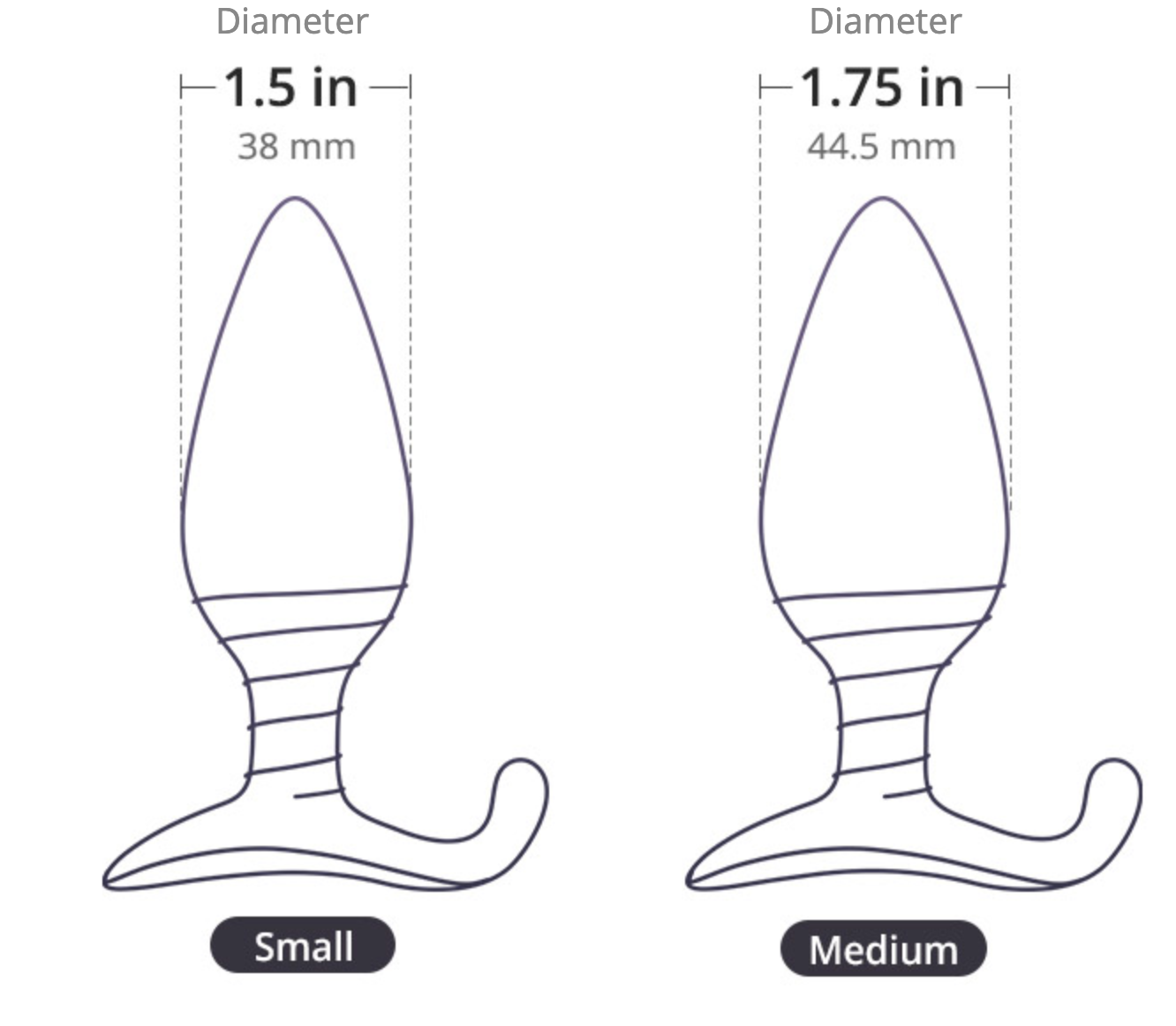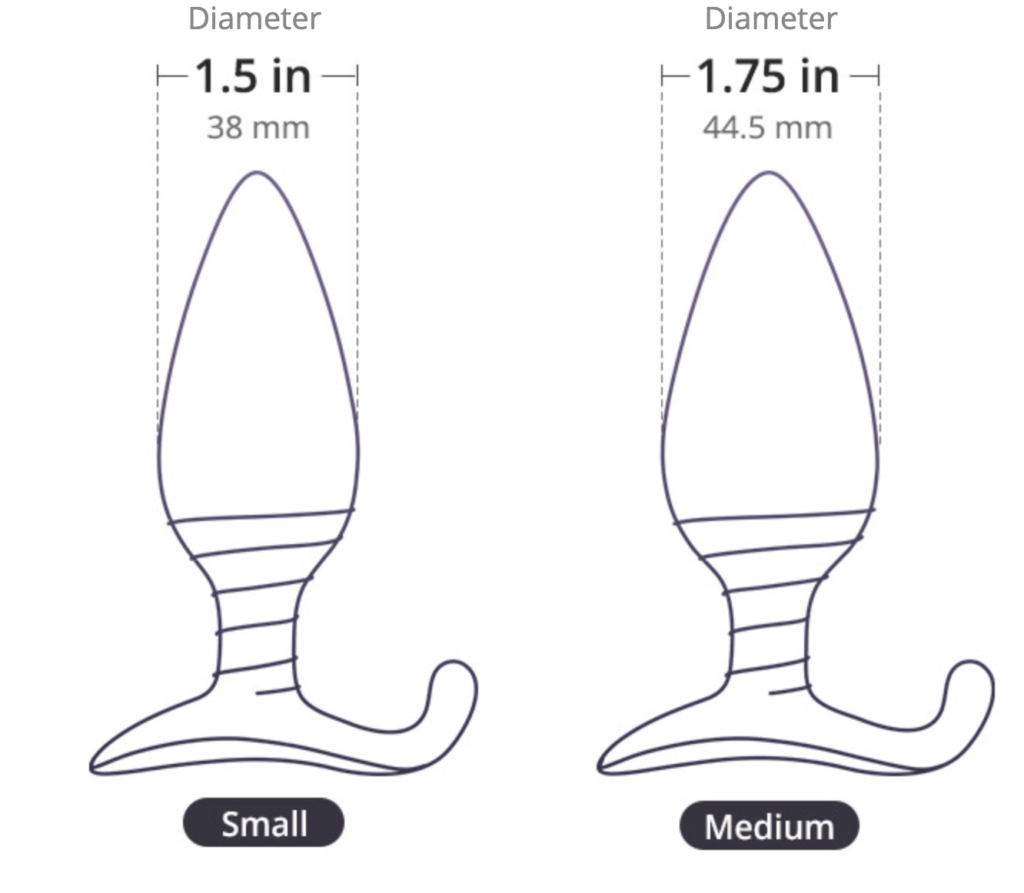 The main selling point of this butt plug, compared to others on the market, is Hush can give you pleasure from a distance. It can act as a remote-controlled toy, operated from yours or your partner's cell phone.
The Bluetooth chip inside the toy connects to your phone, and your partner's phone, so you can control it via Wi-Fi!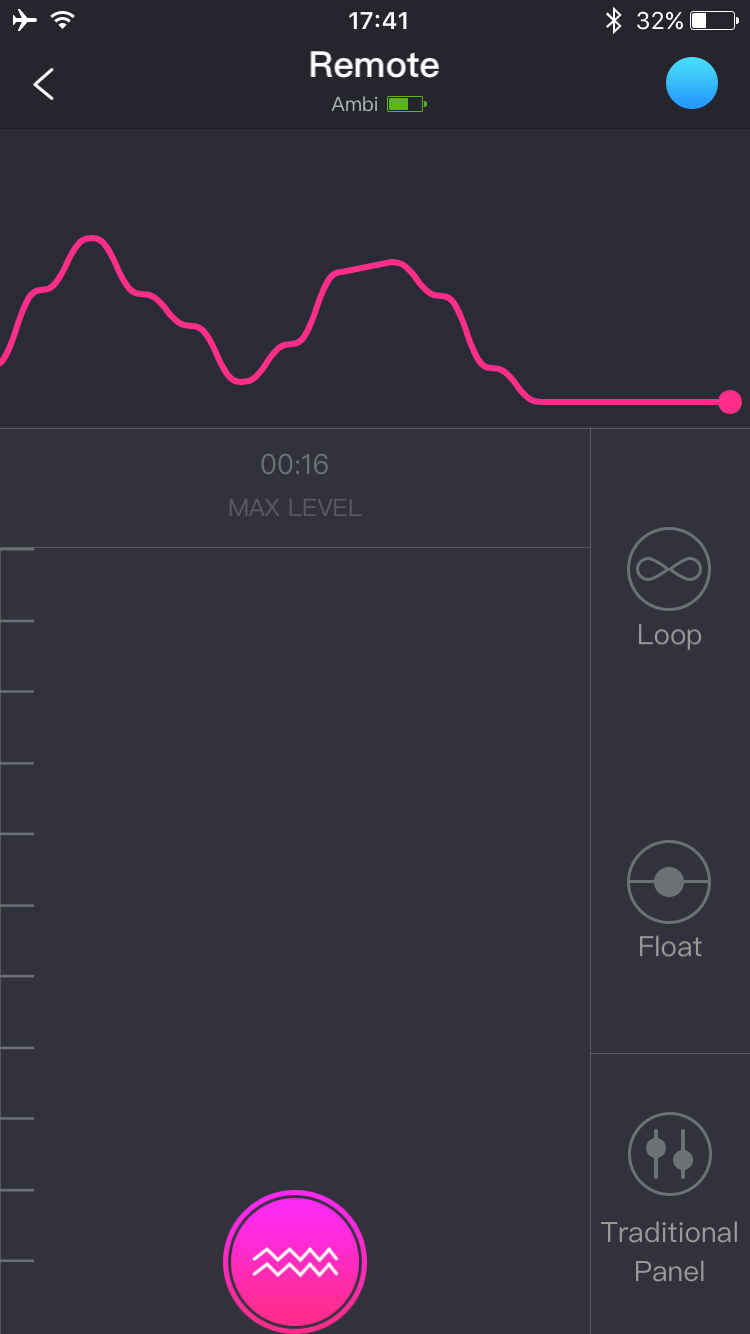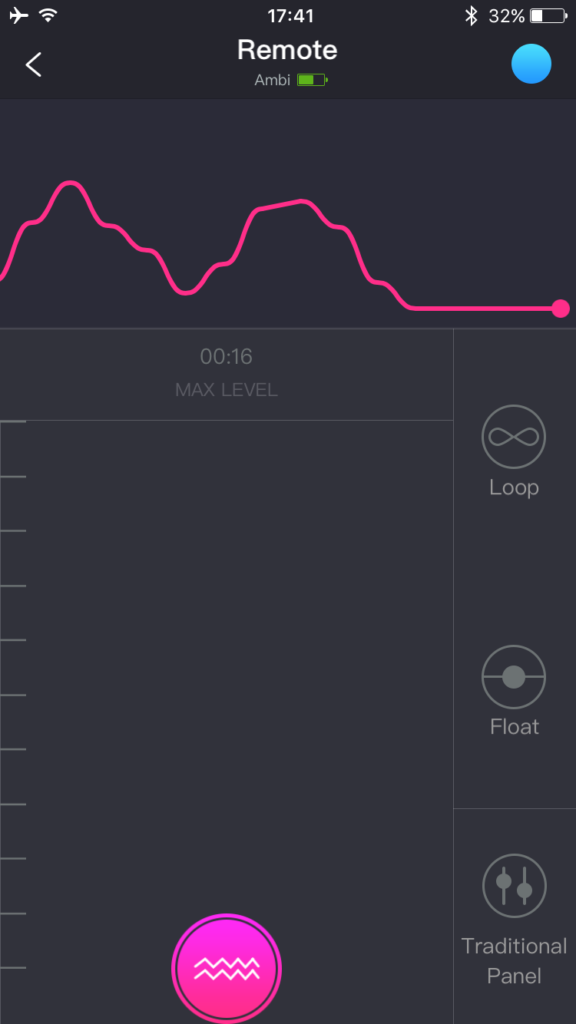 Lovense Hush butt plug is designed for solo play, discreet public play, and long distance couples – it's a good option for an intense boost when you're having sex, for sexy foreplay, or for those times when your partner is out of town and you need a solo session.
How Does it Work?
The Lovense Hush vibrating butt plug is compatible with both Android and iPhone. In order to hook up, you download the Lovense app from the store. Turn on the toy and check it's working by seeing the flashing light; it also buzzes to let you know it's connected.
Then you follow the instructions on the app to find and connect the toy. It's quite simple. However, if you choose to use it with your PC, you will need to purchase a USB Bluetooth Adapter to connect. Mac's don't require the additional item.
To connect with a partner you go to the "Long Distance" tab on the app, and tap to add a contact. They get an email from you with the request and once they have accepted they will show up in the "Long Distance" tab. There's a messaging section where you can let each other know you're ready to play, and you can adjust settings for each partner to allow auto-play or control.
My Lovense Hush Review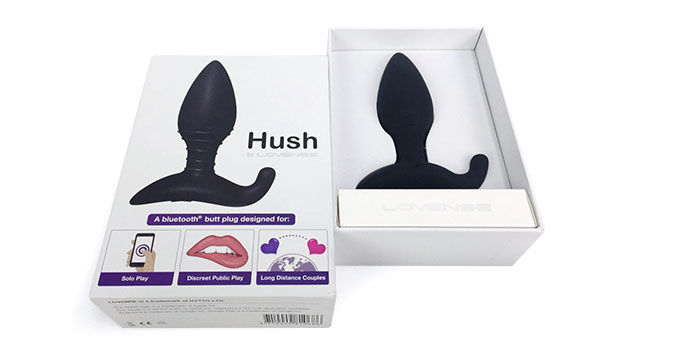 First Impressions
The smooth, inviting body-safe silicone feels just right, and the matte finish is stylish and modern.
The butt plug itself is weighty without being hefty. It comes in two sizes, small and medium, so one is sure to work for your needs.
The power on/off button is on the base of the toy and it is not immediately obvious. You also have to hold it down for a few seconds to turn it on or turn it off, but this is a good thing as it prevents the toy switching itself off when you're sitting down.
The vibrations are definitely strong. You have multiple patterns to choose from, and 3 vibration levels.
Using the App
You can also use the app on your phone or computer. I haven't tried the computer, but the app is very easy to set up and use.
Tap or slide the screen to control the vibrations, moving your finger up and down, and it is really responsive – a bit too responsive sometimes, as taking your finger off the app brings the fun to an abrupt end.
It seems to work best when you record your own short sequence, and this then plays on and on automatically. You can create as many patterns as you like. Or you can just put it on pure and simple vibrate, when you're not feeling creative. Great when you want to let it take over.
Speaking of taking over, Hush is ideal for long-distance relationships. So long as you both have an internet connection, it works, no matter if you're on the other side of the world. They control the vibrations on their screen, setting up the patterns and deciding how fast, slow, or majorly intense they want the toy to go. And it also works with the element of surprise – keep it in and your partner can give you a buzz whenever they feel like it.
It seems like Hush is an excellent option when you want to switch between controlling the toy from a long distance or from close range. The connection seems to be pretty stable and you don't have to keep your phone right next to you either.
The silicone is also completely waterproof so you can shower with this thing in, or just leave it in with plenty of lube and don't have to worry about damage.
It is created for wearability above all else, and the makers say you can keep it in for long periods of time as you get your regular day done. It is pretty quiet, but it's not silent. You can definitely hear it when it's on a full vibe and it's inside you. It's discreet enough to be worn in a busy public place, but I wouldn't want it on when things were quiet.
The sound-activated vibe is fun! Any noise will activate it, so keep that in mind.
Pros
Smooth, body-safe, waterproof silicone
Stylish and modern matte finish
1.5 hours – 2 hours of use on a full battery
Weighty without being hefty
Two sizes (small and medium)
Hold down power for a few seconds to switch off, but this is good because it doesn't switch off while you're sitting down
Strong vibrations
Up to 10 vibration patterns with 3 vibration levels
Use the app on your phone or computer
Create new patterns
The app is very responsive
Pretty quiet
Control from a distance or close-range
Stays put during use (aka it takes a lot more for it to fall out)
Cons
The Bottom Line
To sum up my Lovense Hush review, this is a luxury toy with so many features, you really can't go wrong. Lovense has taken a lot of time to perfect their technology and it shows! Using the app is simple and doesn't require any special equipment or knowledge. You can stimulate yourself with the app or give over the controls to your partner for extra fun.
If butt plugs aren't your thing, Lovense also has the very popular Lush 2, which is made specifically for women and offers a lot of the same features.
Either way you go, you can't make a bad choice, so why not purchase both? Imagine the feeling of being full, with two rock star toys, that your partner can control so you're truly hands free. Sounds like the perfect date night to me!