When it comes to making money online, your options are fairly limitless. Selling feet pics and videos may seem odd, but it's one of the easiest ways to create content to sell online. If you're interested, continue reading to learn everything you need to know to get started (including photo ideas and sites to use).
Why Sell Feet Pictures?
Although the majority of foot fetishists enjoy photos and video of feet for sexual purposes, that's not always the reason. Some folks just enjoy the aesthetic of nicely proportioned feet and others like to see feet modeling shoes, etc. But for our purposes, we're going to head over to the dark side.
Having a foot fetish isn't as taboo as it once was, and you'll find millions of people are interested in what you have to offer. You already have everything you need to get started (as long as you have feet).
On a similar note, you might also consider selling your undies.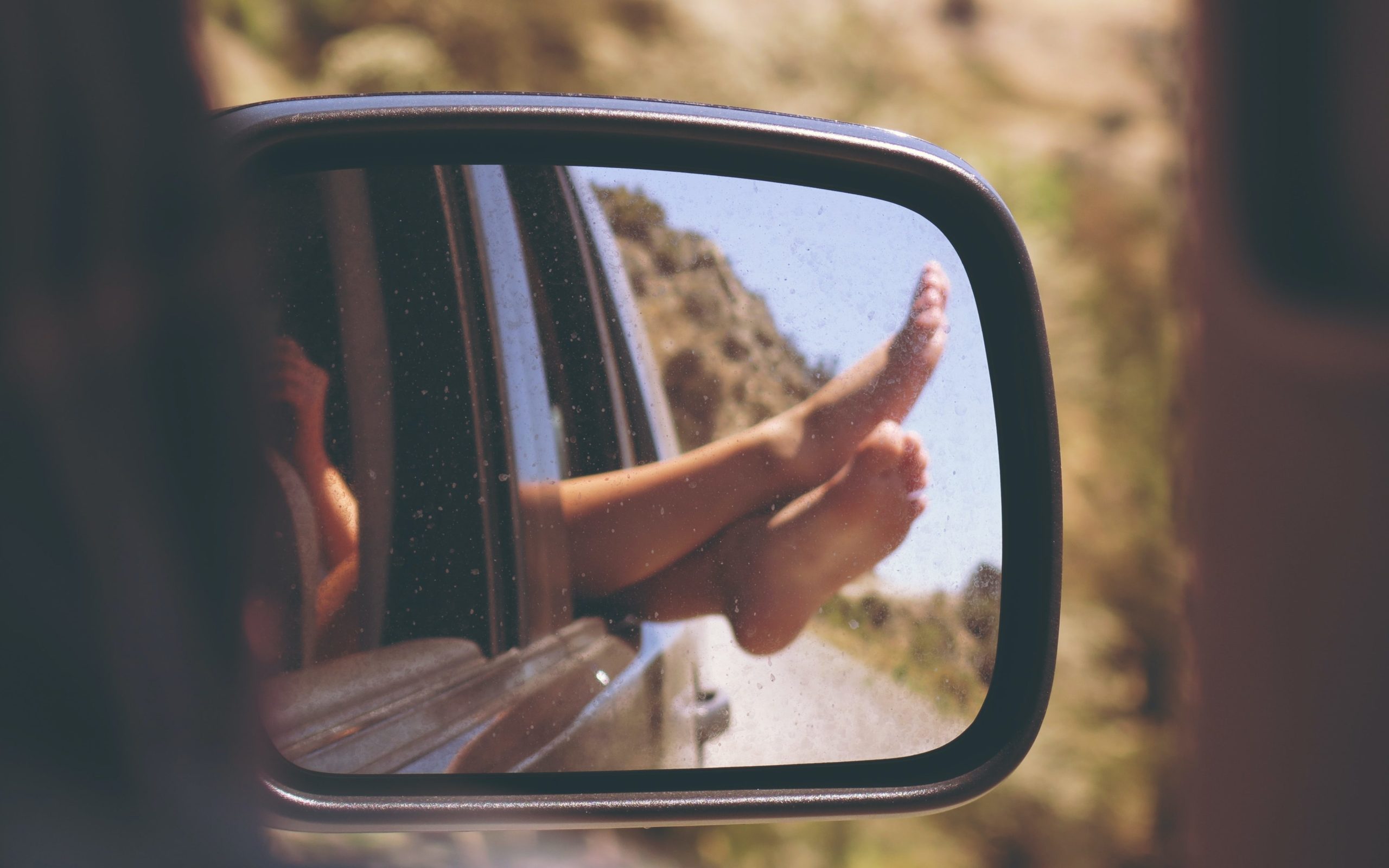 How to Sell Feet Pics
This is the most difficult part of any endeavor, trying to find your audience. You also must decide what you'll be providing. Here are some ideas to get you started:
barefoot photos with unpainted nails

barefoot photos with painted nails

foot photos while wearing socks/stockings/panty hose

photos featuring shoes (high heels and stilettos sell best)

messy photos, featuring your feet covered in oils, food, or other items you've destroyed

video of you walking in heels or barefoot

video of crushing various types of food (think chips, squishy foods like jellies and jams)

video of oiling your feet

sexual content featuring your feet (photo or video) such as using your feet to pleasure a dildo, etc.

There's nothing that says you have to provide all of these ideas, it's just a list to get you started. It's up to you and your comfort level as to what you'll be providing.
You'll definitely need to decide if you want to share photos/videos with or without your face, as some people don't want to show their face (don't worry, you can still make a profit without showing your face)!
The most important thing is to take high quality photos and state up-front what you are and are not comfortable doing.
Where to Sell Foot Pics and Videos
Here are my top ten choices of foot fetish sites for selling my photos and videos:
Instafeet
This is a fairly new platform, and similar to other services, it offers the ability for you to set a monthly subscription rate for all your content. It's recommended to keep content fresh and upload new photos/videos a few times a week. Instafeet takes 10% of your income for hosting fees. You can be paid via CashApp or Paypal.
It works similar to OnlyFans – you set a monthly fee that your subscribers pay to get access to photos and videos you post. The platform is pretty saturated (they state they have over 70,000 content creators with only around 7,600 subscribers), but it's still worth trying out.
FeetFinder
Similar to Instafeet, this foot fetish website helps you sell your feet photos. They take 20% commission for every photo or video sold.
Although you might think of moms selling their crochet sweaters on Etsy, you can absolutely sell your feet pics on here! There are plenty of people doing this, but it doesn't hurt to try.
They charge a few different fees (including $0.20 per each item you list, a 5% transaction fee once the item sells, and another $0.25 payment processing fee when your item sells). Still, this is better than most foot fetish sites, so it's worth trying out.m
This is a bit more difficult and you need to be prepared to have your account suspended a time or two.
I do not recommend using your regular IG account for this, so you don't lose your friends/followers if you're suspended. It seems with each passing day, IG gets more particular about what they allow.
There's no sexual content (which is super subjective) allowed, so you won't be posting any 'foot job' photos or videos here. However, if you intersperse your content with other posts, you may fly under the radar. Using hashtags will get your content to the right people. I'll cover those below!
There are a lot of folks selling content via Twitter, so the market can feel rather saturated. However, like with IG, your hashtags make all the difference.
Again, I recommend a separate account for these posts, simple for safety reasons. You can post just about anything you want on Twitter, so have fun!
This platform has blown up over the past year, so be prepared for saturation here, too.
You can charge a monthly fee for subscribers to view your photos and videos, or, you can offer a free subscription and monetize certain posts. That's the choice I made and it's enabled me to attain more subscribers.
Sure, you'll want to give away some content for free, but in the end, the more you give, the more you'll make as everyone likes to feel like they're getting a lot of bang for their buck.
OF takes 20% of your earnings before payout.
This is a porn site where you can create a profile, become verified, and upload your pics and videos. Although it's not exclusive to feet, it's a great place to host your content.
You can share photos and video freely, sell your photo sets, sell video, and even offer a monthly subscription for clients. This service also allows you to sell physical items, such as the socks and such you wear on your feet for photos.
MV takes 40% from your video sales.
It's My Girl is another option that's pretty much exactly the same as ManyVids.
Believe it or not, you can find customers through Reddit! There are some subreddits specifically made for selling feet pics and videos. The /feetpics subreddit will be your best bet. This is saturated, but if you post frequently, you're bound to find a few customers.
There is also a /feetfinder subreddit if you use that website, which can help you find new clients.
Personal Blog
Once you've gathered some followers from social media and other sites, you can create your own blog to showcase your photos and videos. Some hosts have a subscription option available, or membership section, you can enable to charge your clients for access.
Substack is a free to use newsletter service you can monetize. You can offer certain newsletters free, and you can also charge a monthly rate (or offer yearly options). Now, you don't have to have subscribers up front, you can get them direct from the Substack website by publishing your content. It is best to use this in conjunction with other options.
Chaturbate
This is a cam and chat service where people host live shows for their clients. You can a
Nite Flirt
This is a phone sex service, but you can also provide 'goody bags' for your customers to purchase (which may include photos, video, items).
Which Hashtags Should I Use?
Wondering how to sell feet pics on Instagram or other platforms that use hashtags? Here are the hashtags I use for each site where they're applicable:
#footpics #feetpicsforsale #sellingfeetpics #sellingfeet #feetbuyers #Feetfetish #feetseller #footfetish #foot #FOOTWORSHİP #feetbuyers #feet #feetpic #feetpictures #feetlove #footlovers #FeetAddicted #soles #barefoot #sellingmysoles #cutefeet #fishnets #buyingfootpics #buyingpics #buyingcontent #buyer #realbuyer #paypics
The Bottom Line
If you're willing to put in the time and effort to provide quality photos and video, set up your profiles well, and interact with your clientele, there's no reason you can't make money from selling feet pics and videos. It may take some time to build up your business, but it will be worth it in the end. You can even expand to selling shoes!