Years ago, if you wanted to sell used panties, it was as simple as placing an ad on Craigslist or even eBay (if you knew how to word the ad) and waiting for the requests to flood your inbox. These days, it's a bit more complex and the market is flooded when it comes to sellers.
But, don't despair, I'm going to explain how you can corner your own market and make a bit of extra cash selling your used undies. We all wear underwear everyday, so why not make money off it?
Even though a lot of people are turning to this side hustle to make money, selling used panties is still an industry you can break into.
Most of us have been taught, you have to spend money to make money. But, we're all leery of paying for the privilege of selling our items before we've seen any dividends. Used panty sales are one niche where you'll typically have to swallow your pride and cough up a little bit of dough up front (although a lot less than most other industries).
Where to Sell Used Panties
First off, let's dive into the various places and platforms you can sell your used underwear online.
Claiming to be the largest and safest marketplace for the sale and purchase of used undergarments, Sofia Gray offers a store for your goods and charges a monthly fee for hosting.
If you want to try it out for a month and see how it works, it's $15.99 for one month. There is also a six month package for $19.74 or an annual package for $35.99. The annual package is by far the best deal.
The charge for your membership is based out of Italy, so be sure whatever card you're choosing to use to pay doesn't block international debits (or charge extra). Cash App in particular will flag this as 'unusual activity' and decline your payment. Chime is easy to get and offers free international payments.
Once you've acquired your membership, it's as simple as uploading photos of your product and waiting for sales.
COUPON: If you decide to use Sofia Gray, enter the code "staysexual" at checkout to receive 10% off your membership.
SP offers a few deals on membership:
$9.89 per month (renewed each month unless canceled)
$46.55 for six month membership billed at once and renewed every six months unless canceled
$157.11 for a lifetime membership billed only once
These rates may seem odd, but I've converted them from EUR to USD for your convenience.
Once your profile is set up, you'll find, like most sites, you must become a premium member in order to actually sell your product. They offer the ability to sell used panties, video, sexting, photos, and webcam chat.
The rate is $19 per month for membership.
This site appears to have the least expensive monthly option of all the paid sites we found. In following other used panty gurus, I found this site mentioned fairly often as a good place to post products, but don't have personal experience as of yet.
Their rates as of today are $5.95 for first month, $9 per month thereafter.
Reddit is a free forum, so there is no monthly fee. The most action happens in the usedpanties subreddit, but some people advertise in other areas on Reddit since the subreddit is jam-packed with people trying to sell used panties. The page continually loads new posts, so while it is free, you get what you pay for.
If you promote your used panties in other sexual subreddits, check the rules as it's easy to get banned or removed.
Even though Reddit is saturated, it may be worth your time to quickly load a photo and info daily here, possibly to point folks to your other endeavors (if you have them). It's not completely hopeless, people still have luck, especially if you make yourself stand out in creative ways.
There's no charge to set up and maintain your OnlyFans account, but you will need to drive fans to it in order to make money. In the beginning, it may be best to choose one of the paid sites to acquire a customer base and direct them to your OF account over time in order to provide more content.
What Am I Actually Selling?
Obviously, you're selling your panties, but it's much more than that. Consumers of used undergarments are looking for more than just panties. They could purchase new panties just about anywhere, right?
The bottom line is, you're selling you. But don't fret, this doesn't mean you have to share anything more than you're comfortable sharing.
My personal experience selling panties has taught me, most customers want to know about you just as much as they want to see photos of what they're buying. Are you into exercise? How do you spend your time?
Sharing a photo of your face isn't necessary. Sure, a lot of sellers do and some buyers want that, but that's okay if you're not willing to show your face. If that's not something you're comfortable doing, it isn't a deal breaker in most cases.
You're selling an experience. The best sales come from telling a story, so crafting your persona or just telling it like it is, will serve you well.
What do buyers do with your used panties? A lot of them wrap them just smell them or wrap them around their penis while masturbating, but you'll hear some crazy stories from time-to-time.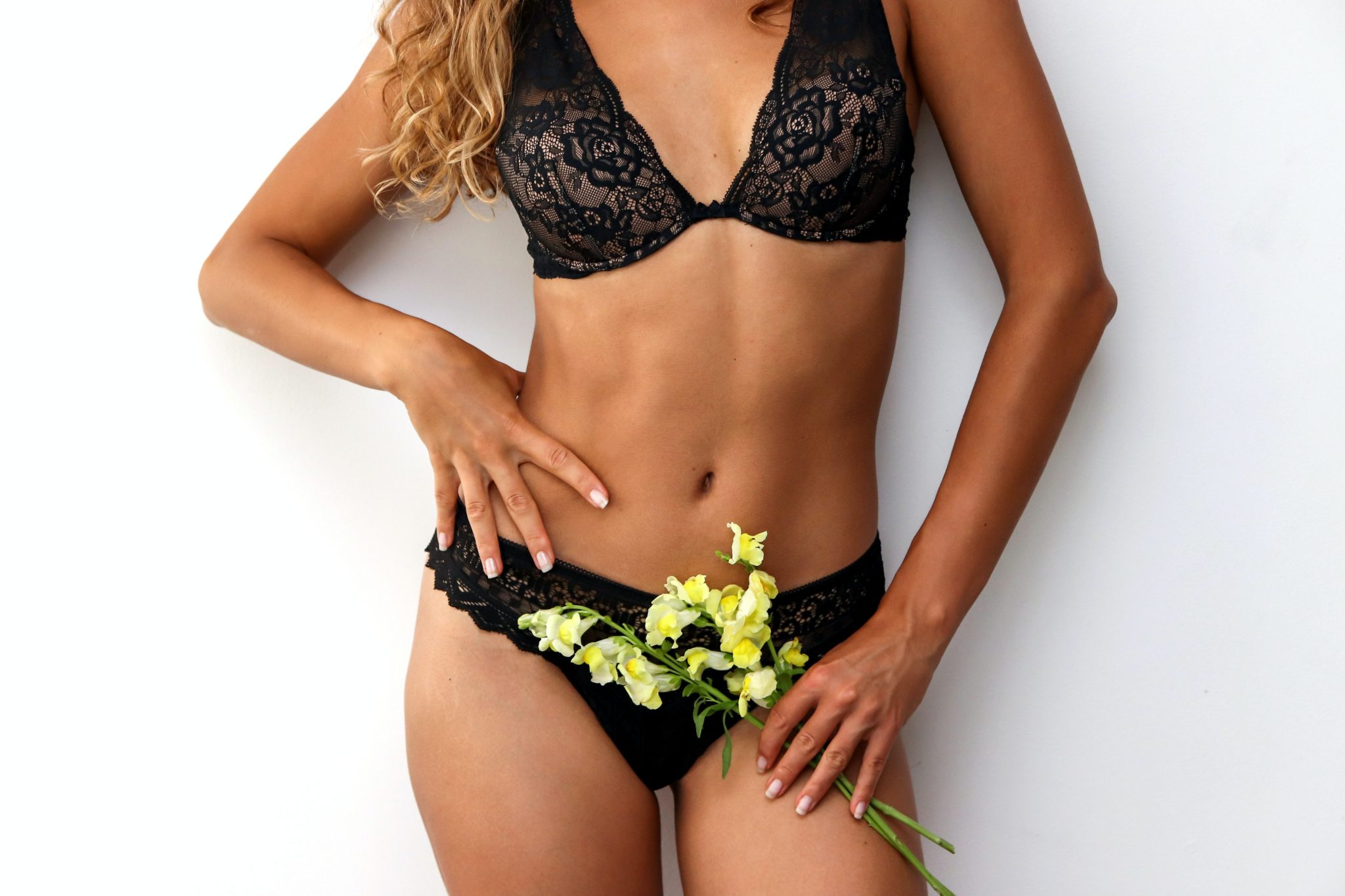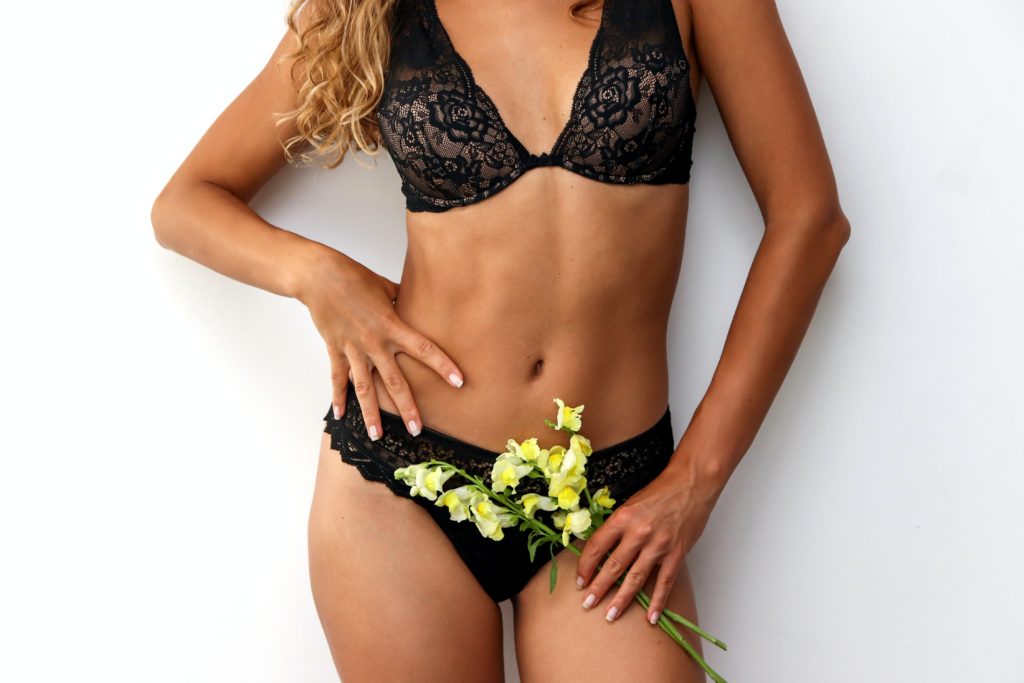 Where Do I Get Panties to Sell?
Sure, you can sell some of the panties you've had tucked in your drawer forever. You know the ones, that you just don't love but can't imagine throwing out. Because who throws out perfectly good panties!
And that's a great place to start when selling used panties.
You'll want to be sure they're not stained unless that's something a client requests, clean (subjective as well, based on what the client requests), and in decent shape.
Aside from these old panties, you'll want to find underwear that is the best bang for your buck so you can make the best possible profit. You wouldn't want to sell a nice pair of Victoria's Secret underwear. Since you're not actually going to be wearing these panties daily, feel free to buy the cheapest panties you can find. Think, $1 bargain bin.
The style you go with is completely up to you. Thongs and cheeky undies are great, but don't think full coverage doesn't sell. It does in the right market. Whatever is comfortable for you or fits your aesthetic is what you want to go with, not just what you think will sell because it's sexy.
How to Price Your Panties
When setting your base panty cost, you'll want to keep track of your overhead and ensure you're making money. Worn panties can cost anywhere from $20 – $80 depending on the person.
Make sure to factor in the cost of the panties, monthly membership fees for any sites you're using, and packaging. For example:
$5 per pair of panties
$9 monthly for Sniffr membership
$1 for a box of Ziploc bags
$1 for a padded shipping envelope
$1 for a package of tissue paper
Based on these example costs, your total overhead would be just $17. If you sell one pair of worn panties per month for $40, you'll cover the costs of all your overhead and still profit $23 (if the buyer pays for shipping).
If you offer free shipping, make sure to factor that into the costs properly.
Any panties you sell beyond this first pair will be a larger profit since you've already covered your membership fee and a few others. Based on the example above, cost per panty after the first pair would be approximately $6, leaving you with a profit of $34.
Obviously, if you purchase less expensive panties (or more expensive) your profit will vary. With your $1 bargain bin panties, you can make a way better profit.
Extras
Another thing most sellers offer on top of their base panty price is extras (such as tasks you complete in said panties or longer lengths of wear). Here are some examples. Also, you can always check popular panty selling sites above to see what sellers are offering. Try to think of some unique extras to set yourself apart from the competition!
Panties worn for a week
Panties you've had sex in
Panties you've masturbated in
Specific video + picture extras
Stained panties
Doing other specific tasks in them (get creative – this will set you apart from the competition)!
Used socks
Shipping Your Used Panties
Once you've made your first sale, it's time to package your panties and prepare to ship. You'll need to ensure you've covered any requests from the client, such as wearing the panties for a specific period of time or while completing certain tasks.
Please note, never place used panties in the Ziploc bag while they're still damp or wet. This causes an ammonia type scent once the client opens the bag. You want to maintain your personal scent, so allow the garment to dry on its own first, then seal.
Simply seal your panties in a Ziploc bag, alone. If you want to dress up the package, wrap the filled bag with tissue paper and include a nice handwritten note. Do not put anything directly in the bag with the panties, as it can transfer scent or color.
A lot of sellers add a spritz of their perfume to the outside of the bag for a sexy personal touch.
I recommend using a padded envelope for shipping, as it's discreet and inexpensive. Some sellers also place their panties in gift boxes from dollar retailers to give a more luxurious touch.
Never Give Out Your Address
When addressing your package, always use the buyer's address as the return address as well. This protects you from giving out your home address and ensures whatever happens to your package, it should arrive to the seller. Choose a service with tracking, so you can let the client know their special gift is on its way and give them a way to follow it.
If you live in a small town or are concerned about the client knowing the area what city you live in, you can always go one town (or more) over and ship from there to ensure the postmark isn't from your hometown.
The Bottom Line
Selling your used panties online is an empowering way to take control of your finances. In these uncertain times, we are all looking for a side hustle and this is a fairly simple one to take on (and safe as long as you don't give out your address). There's work involved up front, but once you get started, it's easy to maintain and something to consider adding to your repertoire.