Hinge is a unique dating app. Unlike many other top apps, the app aims to help their users find meaningful relationships. So, how does Hinge work? We'll be breaking down everything about the app so you know what you're getting into and if this is the right platform for you.
You'll often see in their marketing materials that Hinge is "designed to be deleted" which means they find you a great match and you won't even need their app anymore.
If you're still wondering how it works, we'll be breaking down everything you need to know about Hinge before deciding if it's right for you!
What Is Hinge?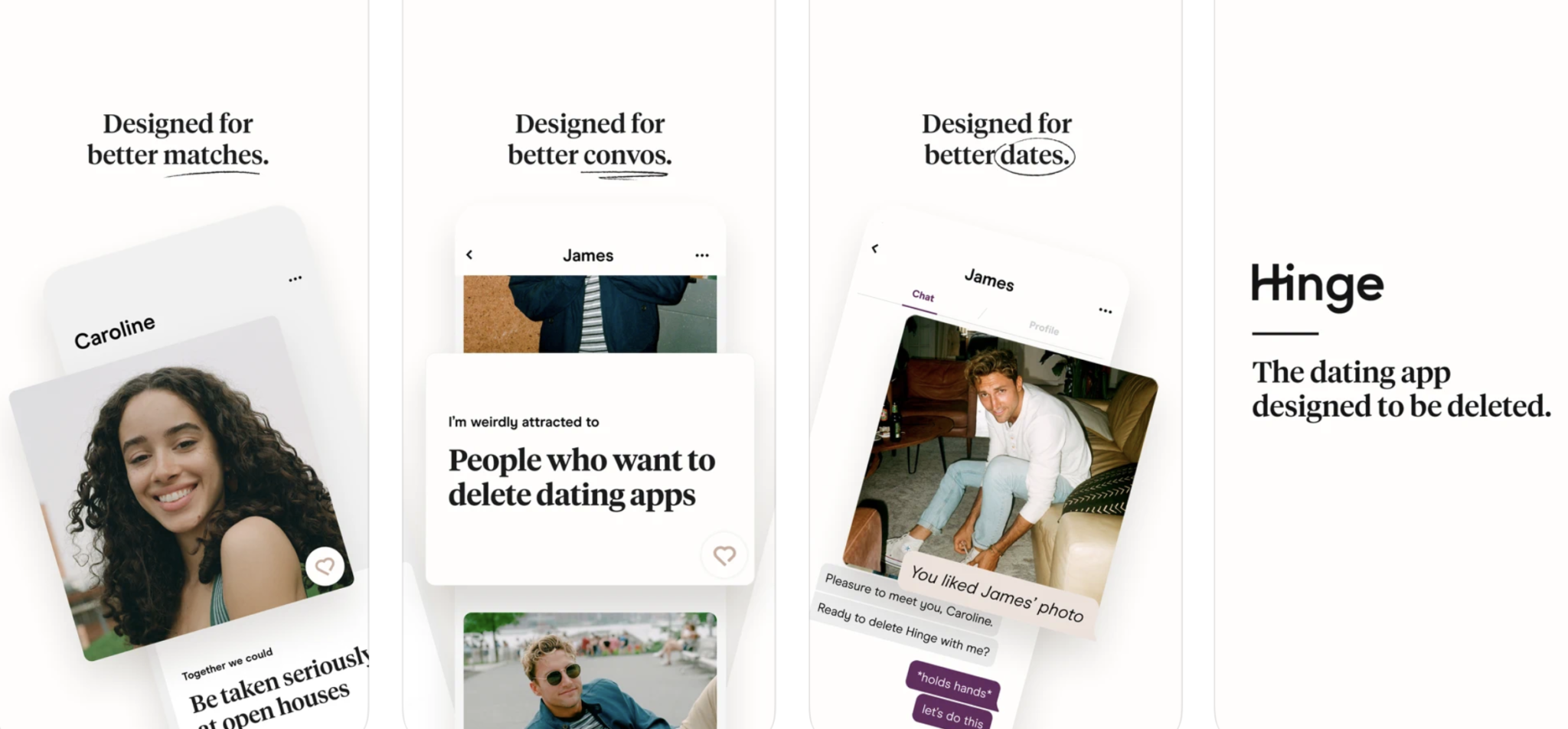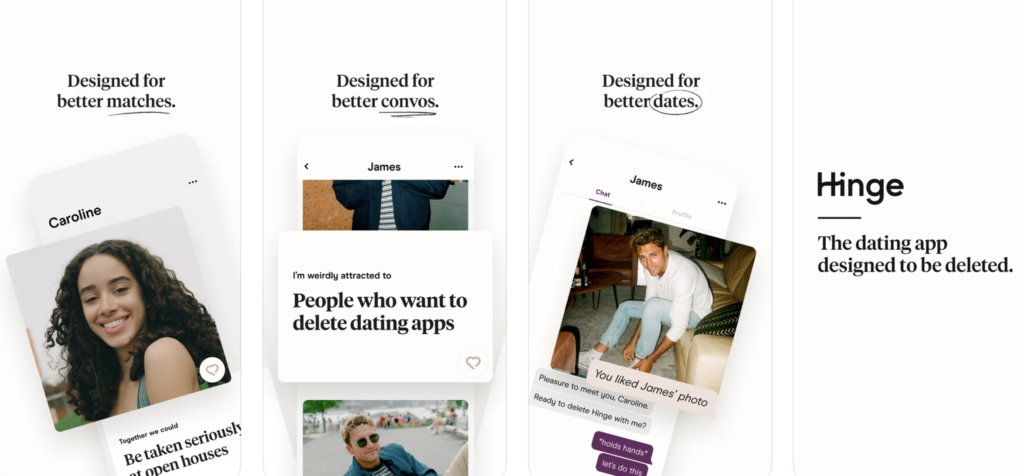 Hinge aims to connect their members with amazing dates, so they can delete the app and will never need it again.
With so many people relying on dating apps in this day and age, they wanted to create something reliable. Most popular dating sites and apps aren't a good place to find serious relationships. Instead, they are heavily based on appearance.
Who Uses Hinge?
First off, it's pretty important to see who is using this app for better chances of finding people you're actually interested in.
According to Hinge representatives, they have a 50/50 gender composition. Their members are mainly young professionals who are ages 24–32 and looking for a serious relationship.
There are a large amount of singles in the United States using Hinge (more than half of their user base).
This age range more than likely experienced Tinder and the growth of hookup culture for young people. They may now be trying to search for more meaningful relationships and connections with singles through alternative dating platforms.
Now, this all sounds great, but are these members real? A lot of dating apps have fake profiles that boost their stats. However, when trying the app out ourselves, we didn't come across any fake users. Most members seem to be very authentic, and other Hinge reviews say the same.
Signing Up
Signing up for Hinge is pretty straightforward. They require the following:
Use Facebook account or phone number
Need to verify phone number
Must upload 6 photos
Aside from this, you can choose which information shows in your profile.
Signing up for Hinge does take a bit longer than most other dating apps because you need to fill out various questions to show on your profile, which we will break down below.
Breaking Down a Hinge Profile
To start off sharing how Hinge works, we'll break down everything that goes inside your Hinge profile.
"My Vitals"
This first section has you input some basic information.
Specific location, not just a state or country (you can use GPS or enter it manually)
Gender
Gender preference for who you want to match with (you can choose both if you're bisexual)
Height
Ethnicity
Work
Education
Religion
Hometown
If you have kids
If you don't want to share some of this information, you can choose which does and doesn't show on your profile.
"My Virtues"
After inputting the more basic information, Hinge will ask questions about your thoughts on some controversial topics.
Some of these include your views about drinking, politics, smoking, drugs, and marijuana. Like the previous section, you can choose which answers show on your profile.
"My Profile"
Finally, you will upload photos that show on your profile. They require 6 photos – if you don't upload this many, you won't be able to proceed.
You can choose to upload pictures from Facebook, which means it with automatically retrieve your most recent six photos. You can choose to delete one or more of them, but you'll have to replace them.
This final section also includes choosing one or more writing prompts to answer (you have to answer at least one). You're able to pick from a variety of questions or incomplete sentences you need to finish, which is similar to Bumble if you've ever used that dating app.
These questions will show on your profile, so pick and answer carefully!
Is Hinge Free?
Yes, for the most part.
As a free member, you can use all of the contacting features such as liking, commenting, and messaging your matches.
However, "preferred members" who pay for the premium membership are able to receive an unlimited number of likes (free members can only send 10 likes per day).
That said, make sure to try out the app before deciding to upgrade. The daily limit isn't an issue for many people.
How much is the premium membership? It's actually pretty affordable compared to other dating sites. You can subscribe month-to-month, but they also have 3-month and 6-month packages if you know you'll be using it that long. The longer the subscription, the better the deal.
Plus, if you're an active user, they offer a free month of premium membership so you're able to fully experience it before buying!
How Does Hinge Work?
Now, how does Hinge work? Here's a bit of insight on how to use this popular dating app.
Matching
The app displays match recommendations roulette-style.
Once you click the 'x' button to dislike a profile, they automatically show you the next profile.
If you opt to click the 'x' button instead of giving a like, Hinge automatically shows your next profile recommendation.
When you and another user mutually like each other, you will both be notified.
Sending Messages
Messaging other users is free with no daily limits.
That said, you can only send messages to people you've mutually matched with.
When you match, you can start conversation through the messages tab.
You can only send messages through their platform – no photos or videos.
Sending Likes
Limited to 10 per day for free users, this is another great feature of Hinge.
To send a "like" to another user, you choose a specific part of their profile to like. This can be a photo or a written answer.
You can also add a comment to send with your like to start conversation.
Other Features
Report members who misbehave on dates
"We Met" feature allows you to provide feedback about your date with a match (helps them recommend better matches)
View members who sent you likes (faces will be blurred if you're a free member and you have to view each like starting with the most recent, but you can see the faces in a grid if you're a premium member to better pick your favorites)
View analytics about your account (such as total interactions, total likes sent, total likes received, and total matches per day).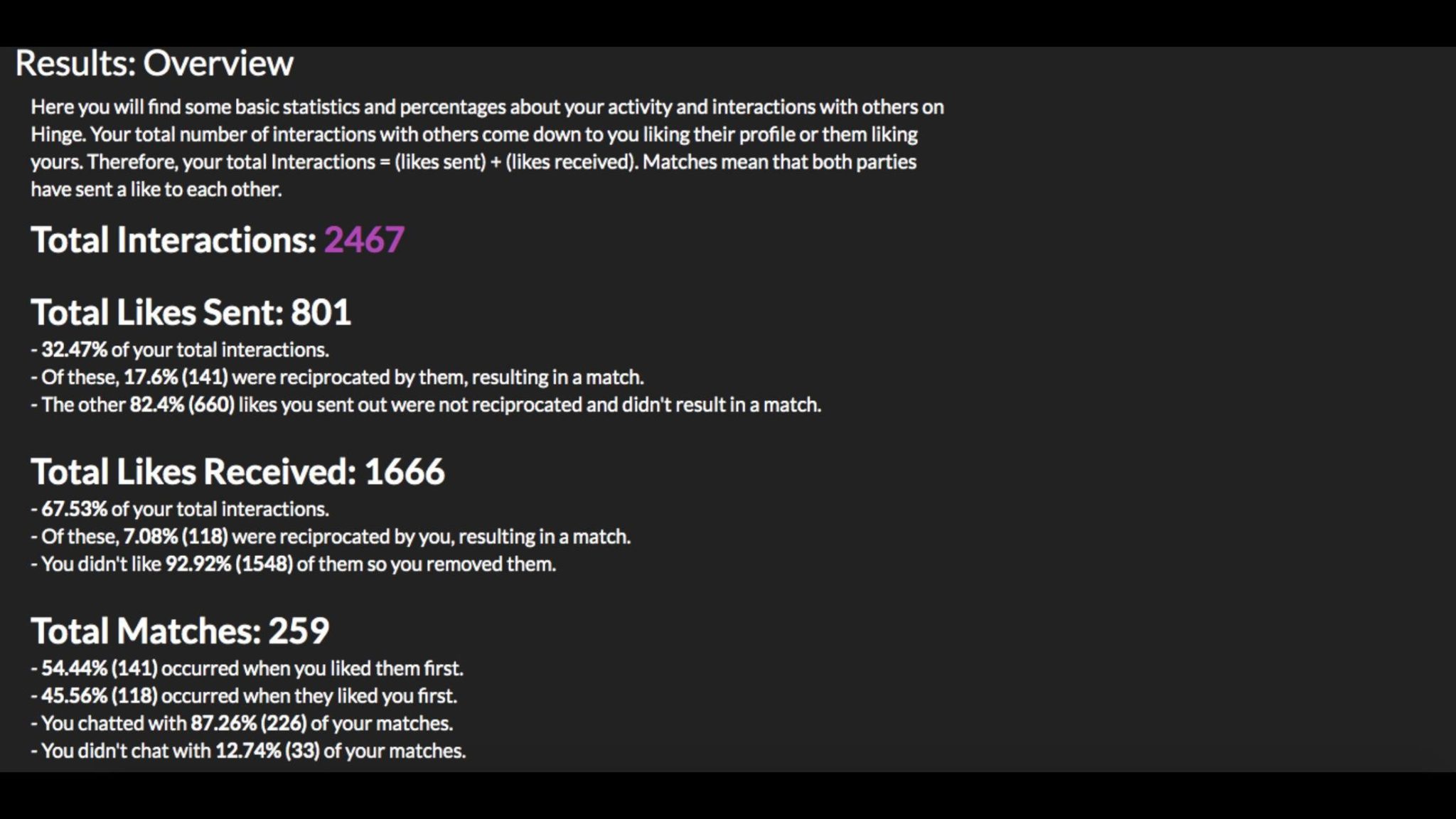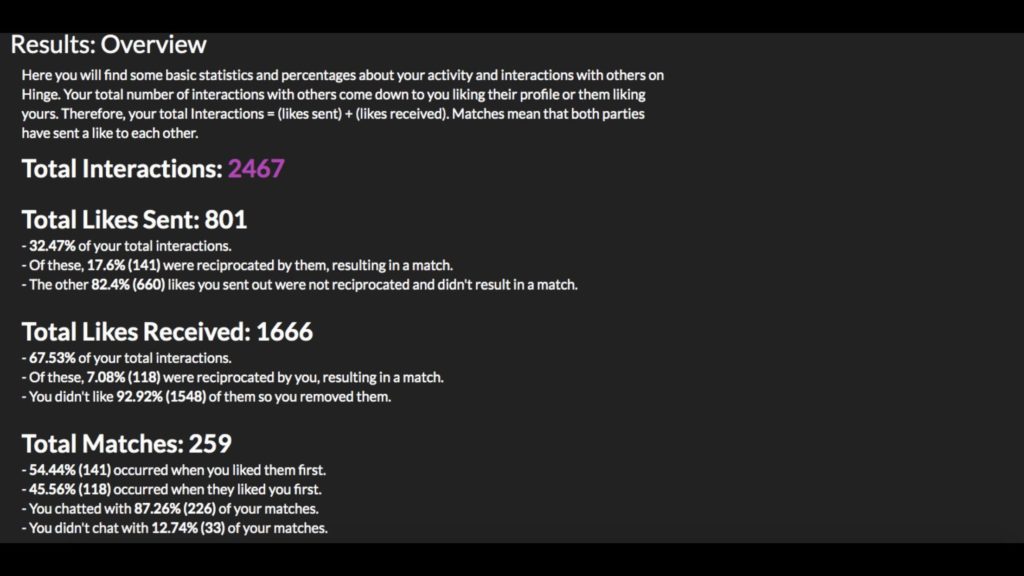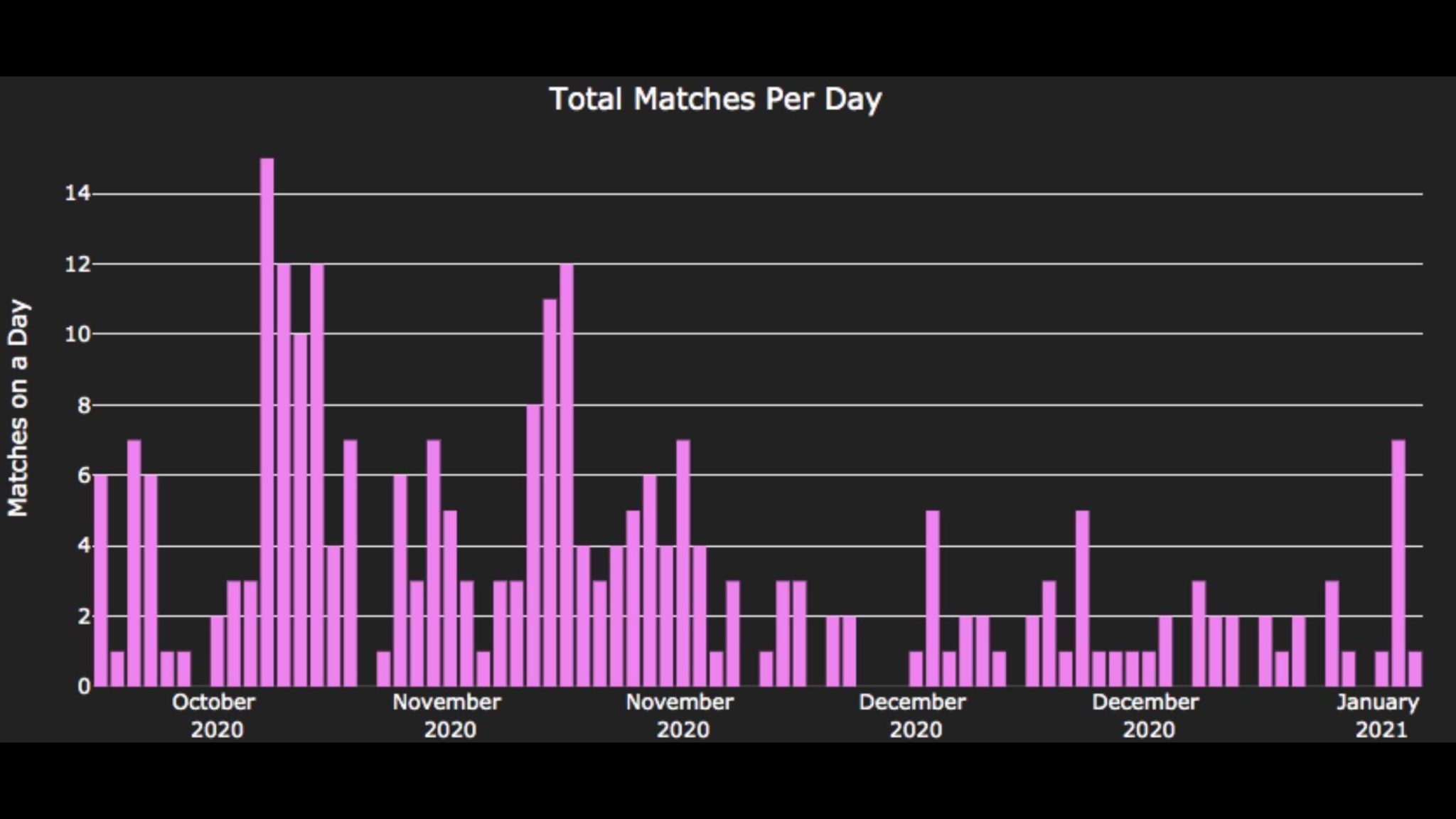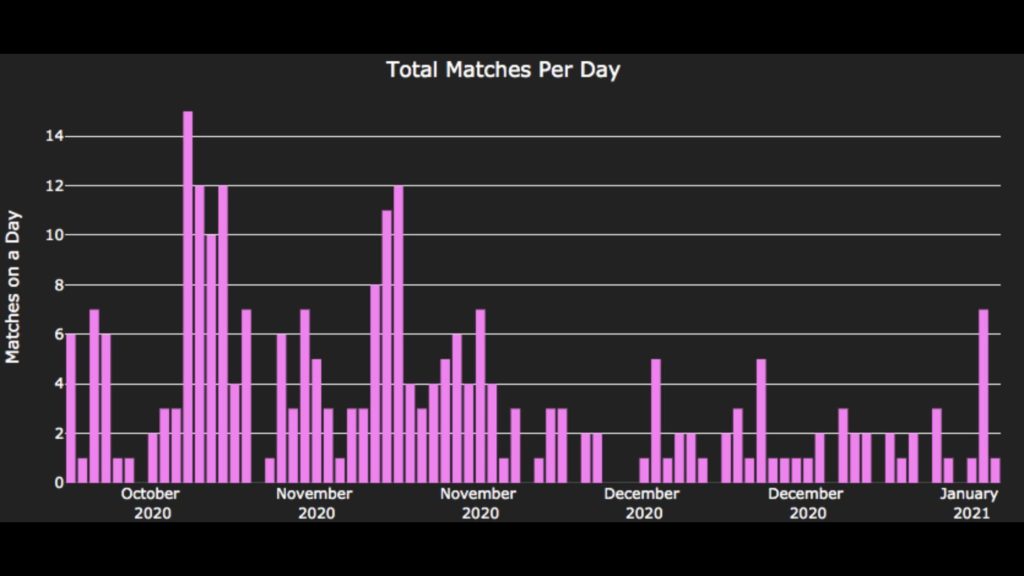 Pros & Cons
Pros:
Free to download
Modern and trendy app design (similar design to Bumble)
Use majority of features without paying for premium subscription
One of the few dating apps designed to find you great matches
Report members who misbehaved on dates
Free Premium Member trial month for active members
Affordable premium subscription
View profile analytics
Cons:
Can be slow at times
Some people are using it to hookup (not necessarily a con, but can be annoying for people looking for relationships)
The Bottom Line

Hinge is a great app to try out if you're looking for a long-term, serious relationship. However, if a hook-up or friends with benefits situation is more your speed, there are better alternatives (although many people are starting to use Hinge for hookups, so you might still give it a shot). We love that you can use the majority of the best features without paying, so that's a huge plus. Overall, Hinge is a great dating app for today's modern world.