One of the most popular male sex toys, Fleshlight is a brand that creates every type of sleeve you can imagine. They're branded to look like a flashlight (but come on, they're not fooling anybody). If you're on the fence about buying one of these bad boys, we'll be sharing Fleshlight review with everything you need to know before purchasing!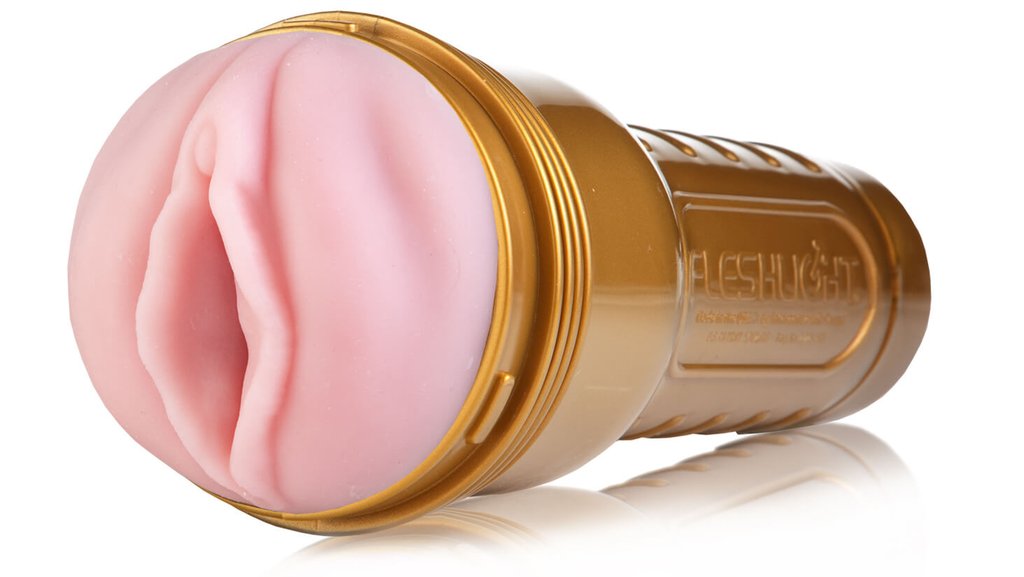 What is a Fleshlight?
These strokers all typically have a similar design: the orifice (typically a vagina or butthole), with an internal sleeve that all have different textures that provide different sensations. They're typically cased inside of a hard shell that resembles a flashlight, but you can also find options that are just the sleeve.
The most notable design feature is their patented "SuperSkin" material that feels very similar to the real thing. It's truly the most realistic experience you can get when it comes to sleeves.
Why Use a Fleshlight?
What's amazing about Fleshlights (and other penis sleeves) is that they have additional benefits on top of feeling amazing when you use them. A lot of men who masturbate frequently using their hand develop death grip syndrome, which reduces sensitivity in the penis.
This can make it harder to get (and keep) and erection, and can even attribute to erectile dysfunction in the long run depending on how serious of a death grip has been developed. Since Fleshlights aim to replicate actual sex, using them instead of your hand can help bring back sensitivity to your penis.
If you've never tried a Fleshlight or other brand of sleeve, you might be wondering where you even start. They truly have so many to choose from, it can be overwhelming.
A good place to start is with their best sellers!
Top Selling Fleshlight Models
Fleshlight Design
Fleshlight toys are typically made with SuperSkin, which is their patented material that was designed to replicate the real feeling of sex. It retains heat and easily stretches.
With sex toys, their material is easily the closest you'll get to the real thing.
Some models that are more recently made (such as the Quickshots) feature a different material that is similar, but a bit more sticky and tacky.
As for the cases, these are typically made from plastic. They're typically solid colors (such as white or black), but can also be transparent.
These cases can be unscrewed on both ends to make it easier to clean and potentially disguise the toy. You can also make suction changes when tightening or loosening the bottom.
As for the actual sleeves go, there are hundreds of different variations. They have the STU design that many people know, anal sleeves, mouth entry sleeves, sleeves replicated from adult film actresses, small models that are portable, and plenty more. On top of this, they all have different texture variations.
If you're just starting out, you might want to go for the Stamina Training Unit or the Classic Pink Lady.
How to Choose a Fleshlight
The Case
Starting with the easiest selection, there aren't too many choices when it comes to the case (and some don't offer color selections, or they don't even have a case at all).
If you do have a choice, there are a couple things to keep in mind. Black might be best if you're trying to be discreet as it can blend into the background easier. They also offer some toys with clear cases (either partially clear or even 100% transparent if you want to see your member while you pump).
The Entry Style
Many Fleshlight models allow you to select which entry style you'd like. Most commonly, they have you choose between "Lady" (aka vagina) or "Butt." Some models, however, have this entry already set.


There are also a few other entry options you'll find:
Texture
The texture of sleeves can vary significantly from toy to toy. Some feature tight and smooth tunnels, some have bumps or ribs, and some feature a combination of all of the above.


Everyone prefers different textures and some will feel better or worse based on your penis length and girth, so it's really hard to say what you might prefer before actually trying out a few sleeves.
That said, we recommend sticking to their best sellers as these are more widely enjoyed.
Since they're always creating new textural designs, some can be a hit or miss. So, unless you're a Fleshlight pro, you might want to stick with a more popular models.
How to Use a Fleshlight
It's pretty straightforward of course, but there are a few things to keep in mind before you use your new toy.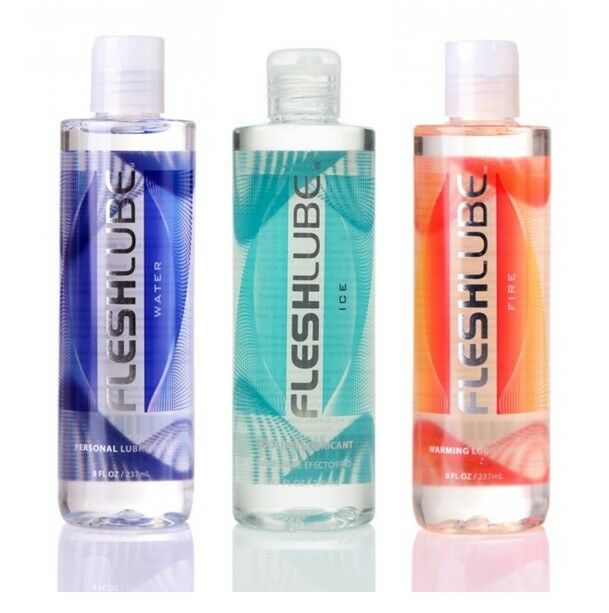 Lube
Always pick a water-based lube when using your Fleshlight sleeves.
Lubes that are oil-based can result in bacteria growth, which destroys their SuperSkin material. And silicone-based lube can deform the shape or cause other issues (silicone lubes shouldn't be used with the majority of sex toys unless they are glass or stainless steel).
Fleshlight sells a water-based lube made specifically for their sleeves, called FleshLube. It's a great lube, but if you're on a budget, you can really use any good water-based lube.
Making Adjustments
As mentioned earlier, you can make adjustments to your sleeve if you feel like you want it tighter or looser.
When sealed completely, the sleeve will feel more tight. If you make it partially sealed, it won't be as tight (but it will also be quieter). You can even take the bottom cap off entirely to make it even looser and quieter, but you might accidentally shoot cum out of the bottom end.
Cleaning
One of the biggest downsides of owning a Fleshlight is cleaning. Make sure to educate yourself on how to clean your Fleshlight to ensure your sleeve doesn't grow mold and stays in pristine condition for years to come.
Additional Fleshlight Accessories
It's pretty hot (and discreet) to use your new Fleshlight while in the shower, but you may not want to hold onto it the entire time.
No worries, they offer a suction cup shower mount you can attach to the wall and hold your Fleshlight at whatever angle works best for you! Easy peasy.
They also offer sleeve warmers which help the experience feel even more realistic.
The Bottom Line
No male stroker is perfect, but Fleshlight comes pretty close. With so many options available, the worst problem you'll have is deciding exactly which model you want to purchase. Their sleeves are worth every penny!
As with most sex toys, Fleshlight does not accept returns unless the product is defective, at which time you'll receive an exact replacement. So, be sure to triple-check check sizes, measurements, etc, before purchasing.
Before trying their sleeves, beware – you'll never be satisfied with your hand after finding your perfect Fleshlight!