In case you didn't know, a Fleshlight is a "flashlight sex toy" for men which is designed to somewhat resemble a flashlight when not in use. Unless your flashlights are absolutely massive, I don't think that the disguise would fool anyone. It's more of a fun pun name. Still, they're some of the best male masturbators you'll find! We'll be sharing Fleshlight review with everything you need to know before purchasing!
These male strokers consist of an orifice (usually a vagina or butthole), followed by an internal Fleshlight sleeve which is textured to create different sensations as the cock glides through the internal canal.
The company actually started back in 1998 when inventor Steven Shubin was granted a patent for the original Fleshlight design. Hilariously, the patent describes Fleshlights as "A device useful for collection of sperm from human males, preferably in a discreet, camouflaged manner."
If you're new to sleeves, it can be hard to choose the best fit for you since they have so much to choose from. A good place to start is with their best sellers!
Top Selling Fleshlight Models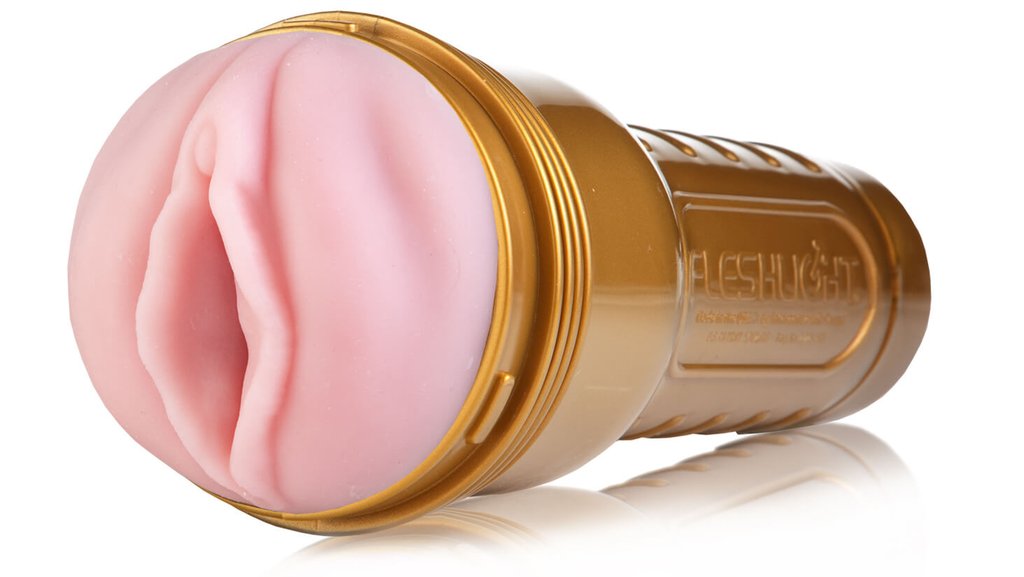 Fleshlight Design
Most Fleshlight sleeves are made from Superskin Material, a unique material which retains body heat, stretches easily, and is designed to mimic the feeling of human skin. It's definitely the closest thing you'll feel to human skin when it comes to sex toys.
Some more modern Fleshlights, like the Fleshlight Quickshots, use a slightly different material which is a little more tacky and sticky-feeling.
The cases that the toys come in are usually made from hard plastic. Sometimes the case is transparent, but most of the time it's a solid color like black or white.
The hard plastic cases unscrew at both ends, so it's easier to disguise the toy when not in use and easier to clean. It also allows for suction changes by loosening or tightening the bottom cap.
Fleshlight has hundreds of varieties to choose from. There's the standard vagina STU (Stamina Training Unit) design that most people know, there are anal variations, mouth entry versions, fleshlights based on pornstars' vaginas, small portable fleshlights, strokers that you hold in your hand like a glove, and plenty more.
To keep things simple, I'm going to assume that you're going for the Stamina Training Unit Fleshlight style that we're all familiar with. These are the large plastic case ones which vaguely resemble flashlights.
How to Choose a Fleshlight
The Case
Starting with the easiest selection,
do you have a color preference for your case? Black might be good for blending into the background if you're trying to be discreet, for example. You can also get clear Fleshlight toy cases which are 100% transparent – ideal for voyeuristic partners or if you just like to see your cock as you pump.
The Entry/Orifice
Now you need to decide what kind of orifice/entry style you want. Most commonly, some models allow you to choose between "Lady" or "Butt," while other models already have the entry set.


Internal Texture


The internal texture of Fleshlight sleeves varies massively from model to model. Some sleeves have smooth, tight tunnels, some have lumps and bumps, some have ribbed edges, and some have combinations of all three.
Fleshlight are always experimenting with new and exciting internal textures to milk your cock!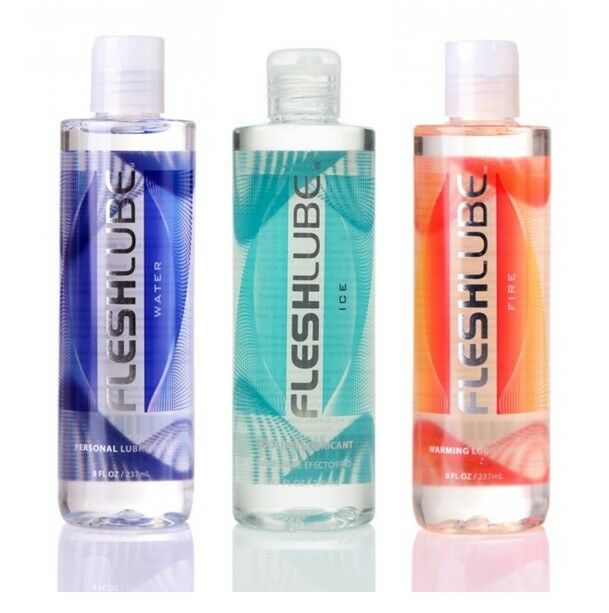 Everyone prefers different textures, and it's really hard to say what you might prefer before actually trying out a few sleeves. That said, we recommend sticking to their best sellers as these are more widely enjoyed.
Lube for Fleshlights
You should always use water-based lube with Fleshlights. This is because oil-based lubes can trigger bacteria growth and destroy the Superskin material, while silicone-based lubes are just pretty much a no-no for most sex toys because the silicone can deform the shape of the toy and lead to other problems.
Fleshlight sells their own water-based lube which is unsurprisingly called FleshLube. To be fair, it is a very decent lubricant, but you can pretty much use any high-quality water-based lubricant and it's probably gonna be cheaper.
Accessories
It's pretty hot to use your new Fleshlight while in the shower, but you may not want to hold onto it the whole time. No worries, they offer a suction cup holder you can use to attach to the wall and hold your Fleshlight at whatever angle works best for you! Easy peasy.
They also offer sleeve warmers which help the experience feel more realistic.
The Bottom Line
No male stroker is perfect, but Fleshlight comes pretty close. With so many options available, the worst problem you'll have is deciding exactly which model you want to purchase. Their sleeves are worth every penny!
As with most sex toys, Fleshlight does not accept returns unless the product is defective, at which time you'll receive an exact replacement. So, be sure to triple-check check sizes, measurements, etc, before purchasing.
Also, make sure to educate yourself on how to clean your Fleshlight (yes, you need to do it)! This can ensure your sleeve doesn't grow mold and stays in pristine condition for years to come.